A huge thank you for voting for us, we scooped two Digital Champions awards!
From the racing circuit at Brands Hatch to the cinematic BFI on London's Southbank, ifour had the opportunity to bring home three ultimate Champions Awards.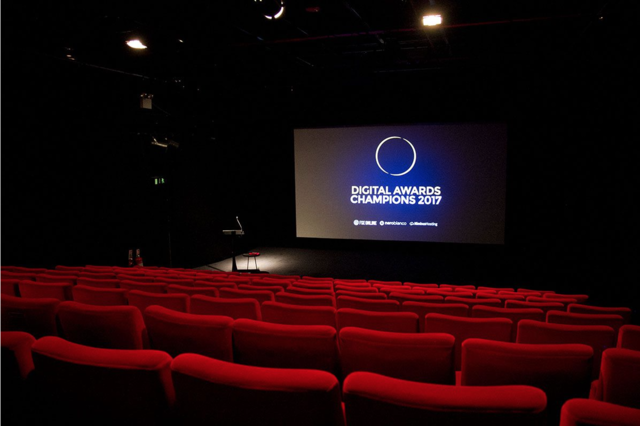 As gold winners at the Kent Digital Awards in 2016, we were automatically entered into the Digital Award Champions 2017. With 15 awards up for grabs, ranging from best video, best blog and a variety of website categories, ifour were in the running for three including the best business blog, best marketing and creative website and best B2B site.
All the gold winners from six regions including Kent, Essex, Surrey, Cambridgeshire, Hertfordshire and Milton Keynes were pitched against each other. From these, the ultimate Digital Champions were to be decided by public vote and that's where you came in so *THANK YOU* a staggering 20,000 unique voters took the time to place their choices and we're glad they did, every one counted towards the end result and for that we are truly grateful.
We didn't have to wait long as the third award category was for the best Marketing & Creative website. A tough one to win, with most companies being in this category, but we did it and the TEDxRoyalTunbridgeWells site scooped us our first award. A really proud moment being dedicated supporters of TEDx and we were thrilled to share this moment with Dan Foreman, who bought the inspirational TEDxRTW to our town.
It was then a fairly long wait for Maxine and Sam from Lumina as their award was third from last. Despite the building tension, their patience was rewarded when it was announced that the county of Kent had scooped up their third of the day for best B2B website. We were all over the moon with this as the head judge and MC had said previously 'ifour have managed to make a dry subject interesting, engaging and even fun', thank you for the wise words Robin, we do aim to please!
All in all, it was a fantastic afternoon that we thoroughly enjoyed with our champion clients! If you'd like to be in with the chance of being crowned a champion please give us a call and we'll see if we can carry on our award-winning streak.
If you'd like to find out more about how ifour can deliver you an award winning piece of work please call 01892 541111 or email hello@ifour.co.uk or pop into our Tunbridge Wells creative studio for a cuppa and a biscuit.