Brandtok. Where the cool brands go to get noticed.
If you've spent any time on TikTok lately, you might have noticed a surge of brands interacting with users, hopping on trends and generally poking their heads above the parapet.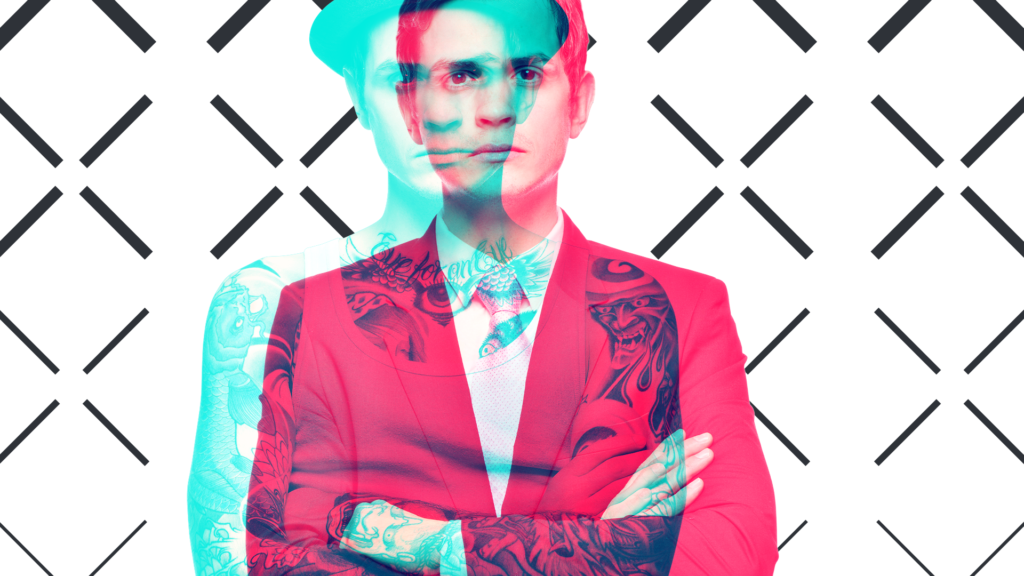 Unlike other social channels, where people tend to post to brand pages to complain about lost deliveries or other customer service issues, TikTok is becoming a place where brand teams can have fun. They can gain genuine interaction from customers and, in some cases, scare the living daylights out of their in-house legal teams (Duo from Duolingo, we all know we're talking about you). Speaking of Duolingo…
Duolingo owns TikTok
Well, not actually, but they may as well do to all intents and purposes. Whoever runs the Duolingo TikTok account has been given carte blanche to post whenever and wherever they see fit. And a lot of people love them for it. Are they commenting on a Taylor Swift post? Obviously. Hopping on videos that go viral with cheeky requests and posting comments with genuine vulnerability? Of course. And as for commenting on their videos, the retorts are snappy, succinct, and tap into the zeitgeist. This account is an absolute masterclass in creating a brand persona and living it. It entertains, engages and has built more awareness for a language learning app than anyone would have assumed an oversized green owl could.
A little digging revealed that the global social media manager for Duolingo, ​​Zaria Parvez, also has her own highly successful account. Her content offers both behind the scenes info from her job and on-the-nose Gen Z takes from her life. So whether you're nosy or want to dig deeper into the social strategy, this woman is well worth following.
Brands ASSEMBLE!
Short-form videos give brands like Wendy's, Tabasco and Xbox a place to ramp up the war of words seen on Twitter (comments sections are on fire!) and publically fight for the adoration and attention of audiences, and viewers love it.
A prime example of the 'can brands comment?' trend was Ryanair's 'Broken plane' post, using a mash-up of viral sounds that included 'Oh no! Our table, it's broken' and the Little Lad's Berries and cream. Responding brands included TikTok (whoa, it's crowded in here), Duolingo (commenting so my boss can give me a raise), Microsoft (*unmutes* Hi everyone *mutes*) and Redbull (We'll give you all the wiiings you need for your flight). A 15-second video of a plane with superimposed eyes and mouth mouthing along to that sound garnered 1.7m likes and over 49 thousand comments. Individual comments from brands were hitting thousands of likes each. Every one-line comment gave brands a chance to show personality, engage with followers and make the fickle algorithm their friend.
Memes, trends and clapbacks
Where else can brands take part in the same viral trends as customers AND clap back to criticism with memes? Chipotle customers are kicking off Tabasco sauce caps for the bottle cap challenge. Ryanair is clapping back about legroom complaints. Nandos uses Adele's Vogue interview audio that details her go-to order. Videos on TikTok give brands the ability to have a public, two-way conversation with customers. Why does it work so well compared to other platforms? TikTok offers a level of visibility rarely seen on other social media.
But all these brands are B2C…
True. But, at the heart of every B2C business are people, and we are all consumers. B2B companies are slowly following where B2C brands are leading, but it might not be a straightforward path. There's no one way for any brand thinking of jumping on the clock app to make valuable content in terms of engagement. However, successful brand approaches share a willingness to experiment, be creative, and create personal human-to-human relationships, as faceless branded content often sinks without a trace.
For example, Emily Zugay, a trained graphic designer, hit her 15 minutes of TikTok fame by redesigning the "ugly" logos for companies such as Starbucks, Mcdonald's and the NFL (pronounced nifl, in case you didn't know). Lampooning the approach of novice designers the world over, her dry sense of humour and naive charming designs soon had brands beating a path in her comments section begging for redesigns. Keen to share the joke, many even adopted her new and improved versions on their socials once she had delivered the goods.
Having built her platform, Emily has connections with global brands and is now working on new content and projects. Taking a leaf out of her book, considering problems your business solves for customers or the value you add could be a theme for content that would appeal to your specific niche audience.
TikTok is for everyone.
TikTok trends filter down across other social platforms, so if you want to be at the forefront of social media, even having an account can put you front and centre to see what's heading your way. So whether you're curious to see what's coming, want some inspiration to reach younger audiences, or just want to be entertained, between the #brandtok hashtag and the algorithm, TikTok has got you covered.