LDC
Everything, everywhere, all at once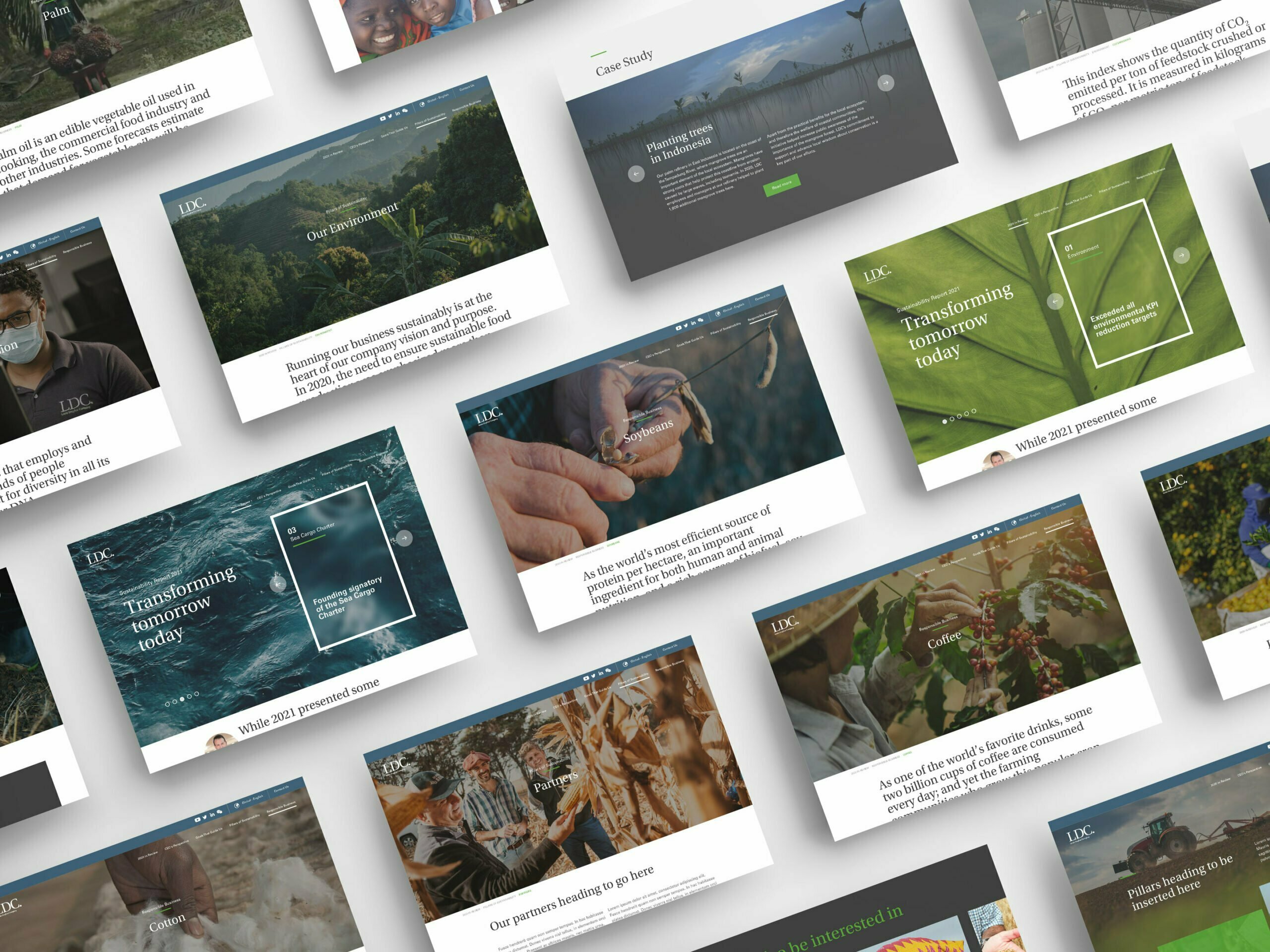 While LDC may not be a household name, the commodities that it produces, trades, processes and manufactures are almost certainly present in every household as LDC makes up around a tenth of the world's agricultural product trade flow.
As one of the major global agribusiness players, LDCs business communications about its activities are watched very closely by a wide range of stakeholders: producers, investors, customers, partners, NGOs and, of course, national governments.
LDC came to ifour to overhaul two of its key yearly reports, its Annual Report and Sustainability Report. The LDC team wanted to move away from just producing conventional downloadable PDF reports and create an innovative online presence that could be tailored to each of the two reports' wide and varied audiences.
KEY SERVICES:
– Messaging
– Brand Strategy
– Website
– Marketing Collateral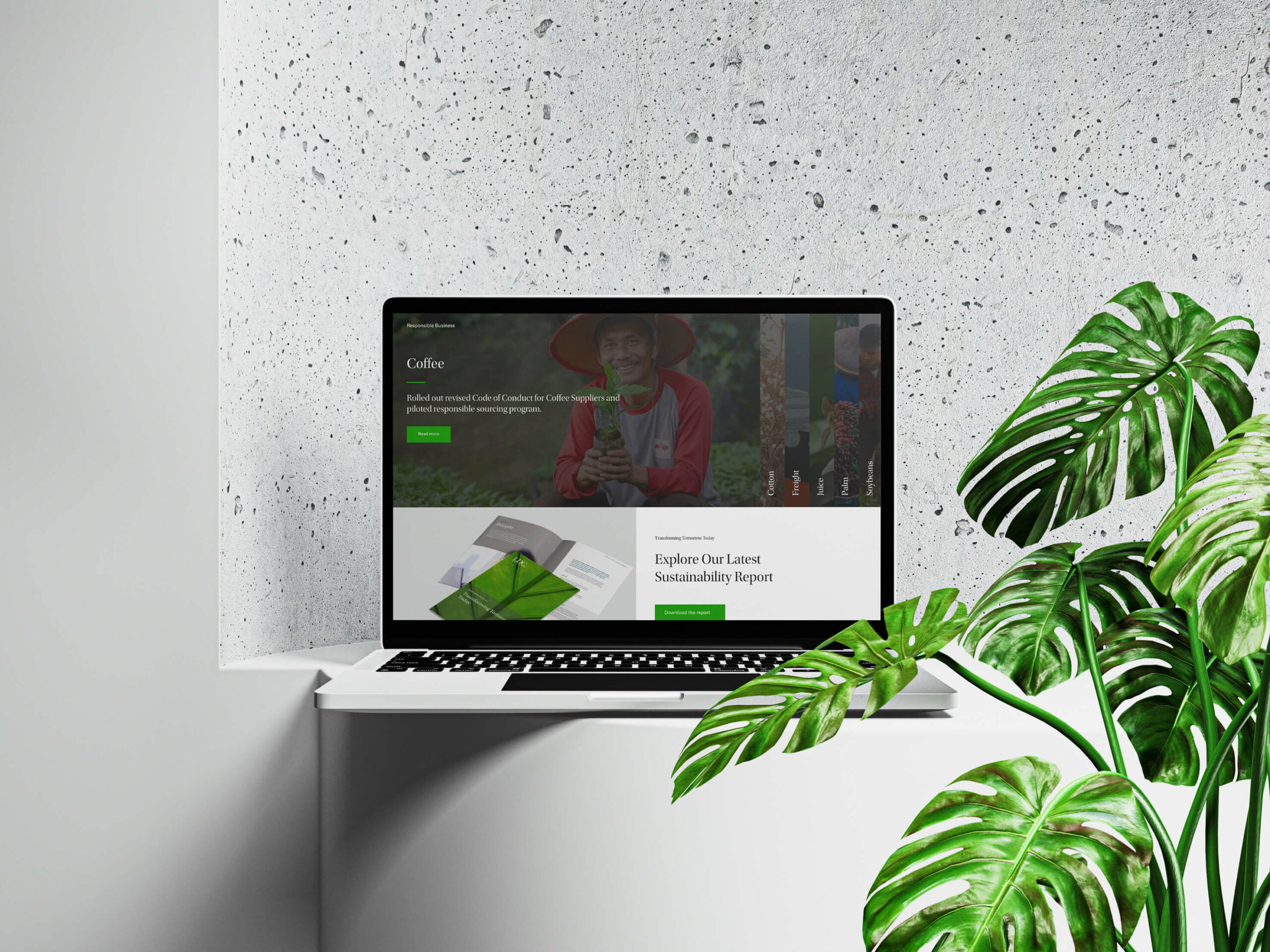 The challenge
Communication, collaboration and innovation
LDC's 17,000 employees operate in 180 locations in more than 100 countries. Marshalling key financial and sustainability information from such a large and complex organisation requires a high level of planning, coordination and perseverance. Early instatement of a robust project management structures and clear and regular lines of communication between agency and client were critical to the success of both projects.
The LDC team was determined that both the Annual Report and Sustainability Report would be genuinely innovative, user-centred publications that would increase engagement and bring new, first-time users to LDC.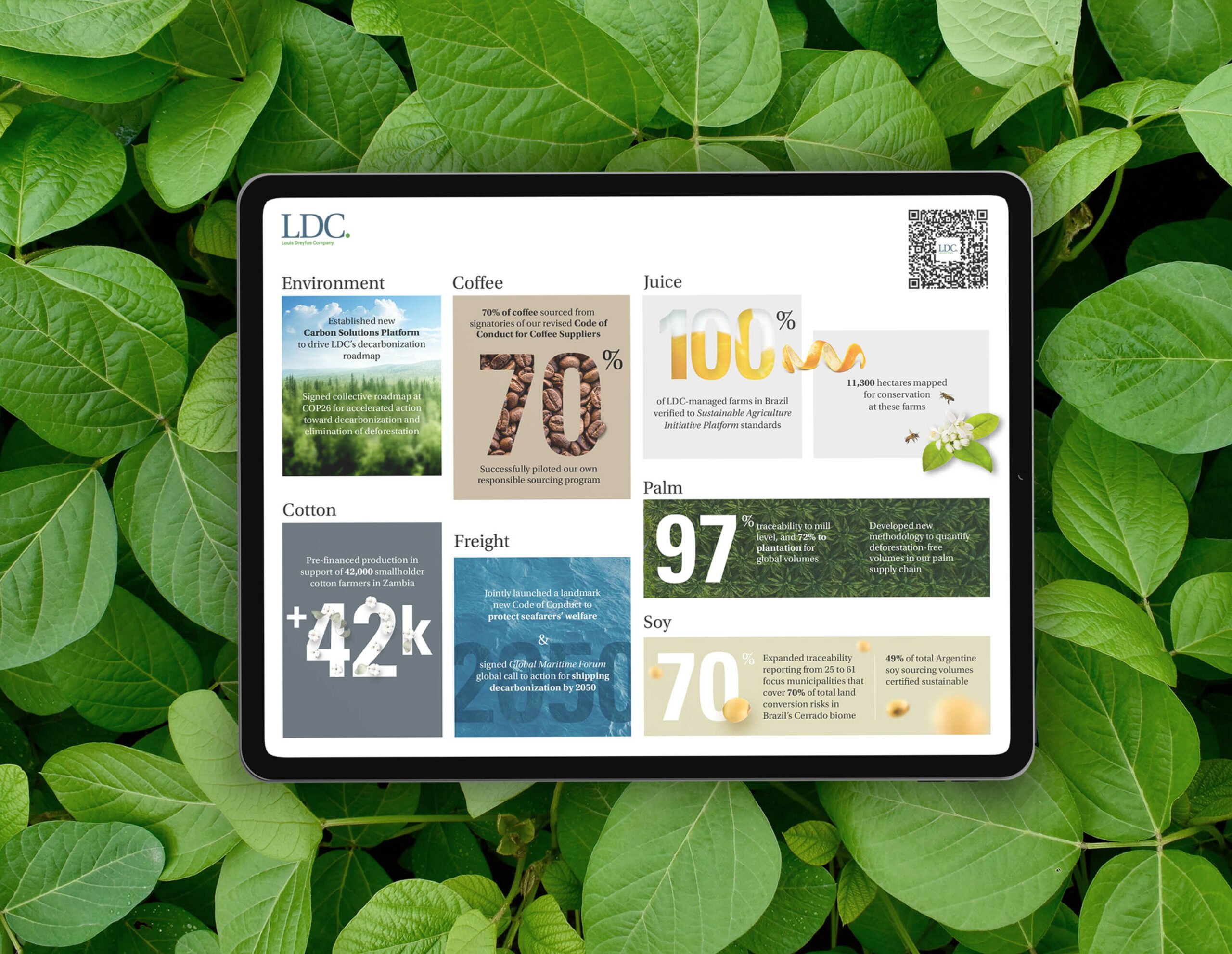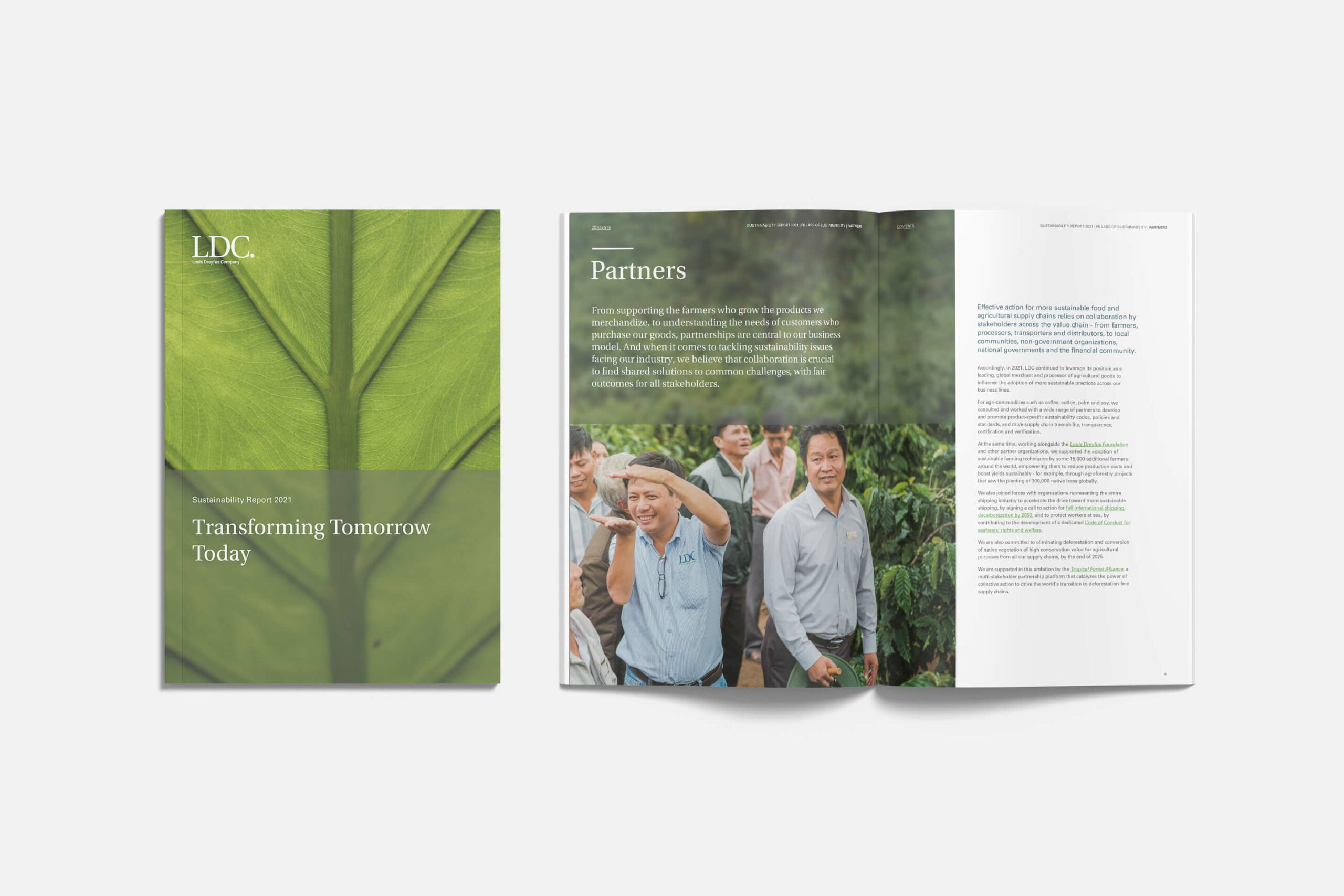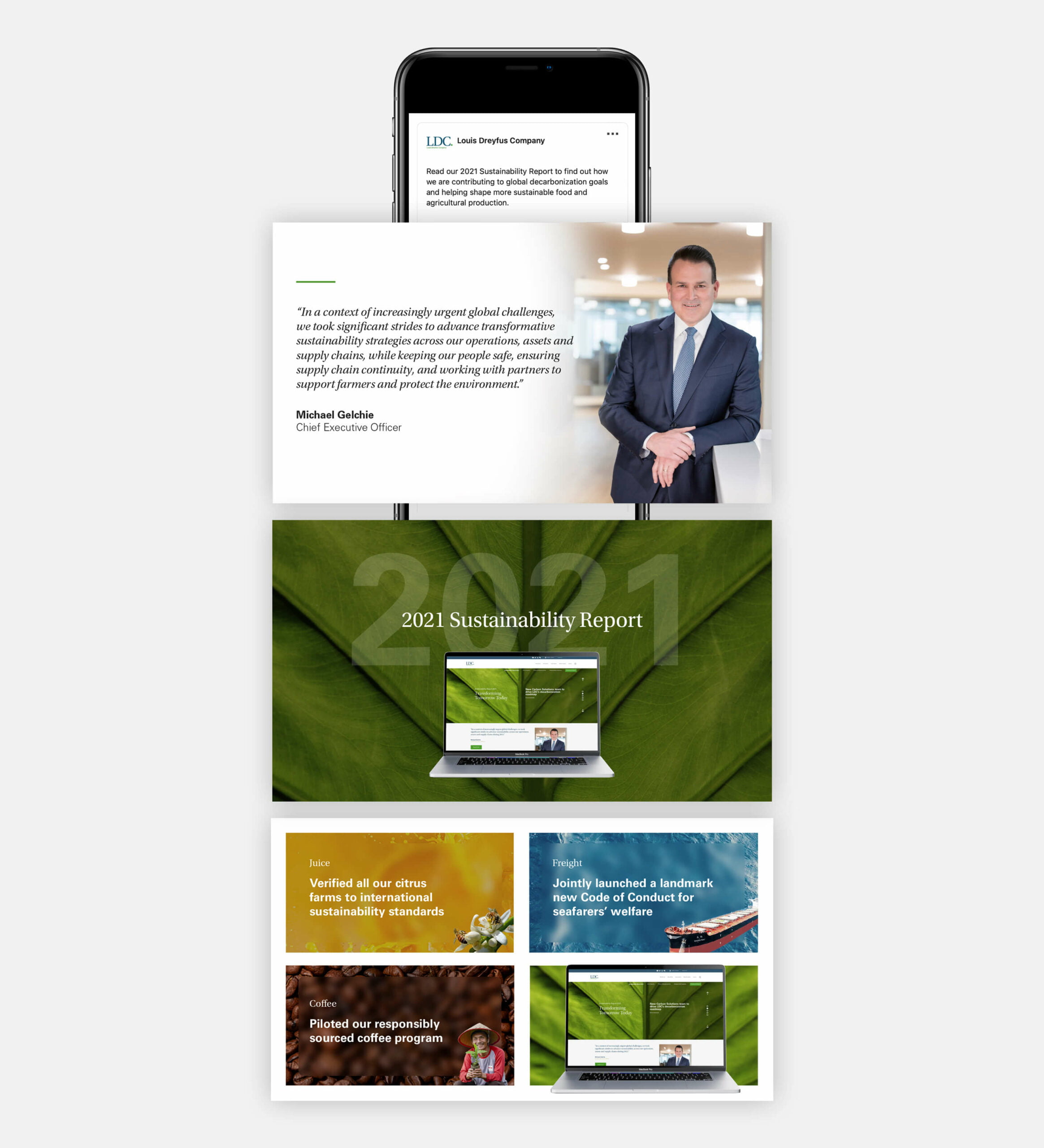 The aPPROACH
User-centred design
Given the scale of the projects and complexity of the challenge, we went back to first principles and undertook a thorough scan of the market to evaluate how competitors and comparable global companies were presenting and communicating their financial, sustainability and ESG information. The resulting report gave the project team a clear understanding of what excellence looked like and what opportunities there were to achieve or even surpass it.
Working with the LDC team, we brought their selected report themes to life by creating design schemes for each report. Our UX team developed pathways for each major audience to optimise each user's experience and create a tailored, intuitive experience for all visitors to the microsites.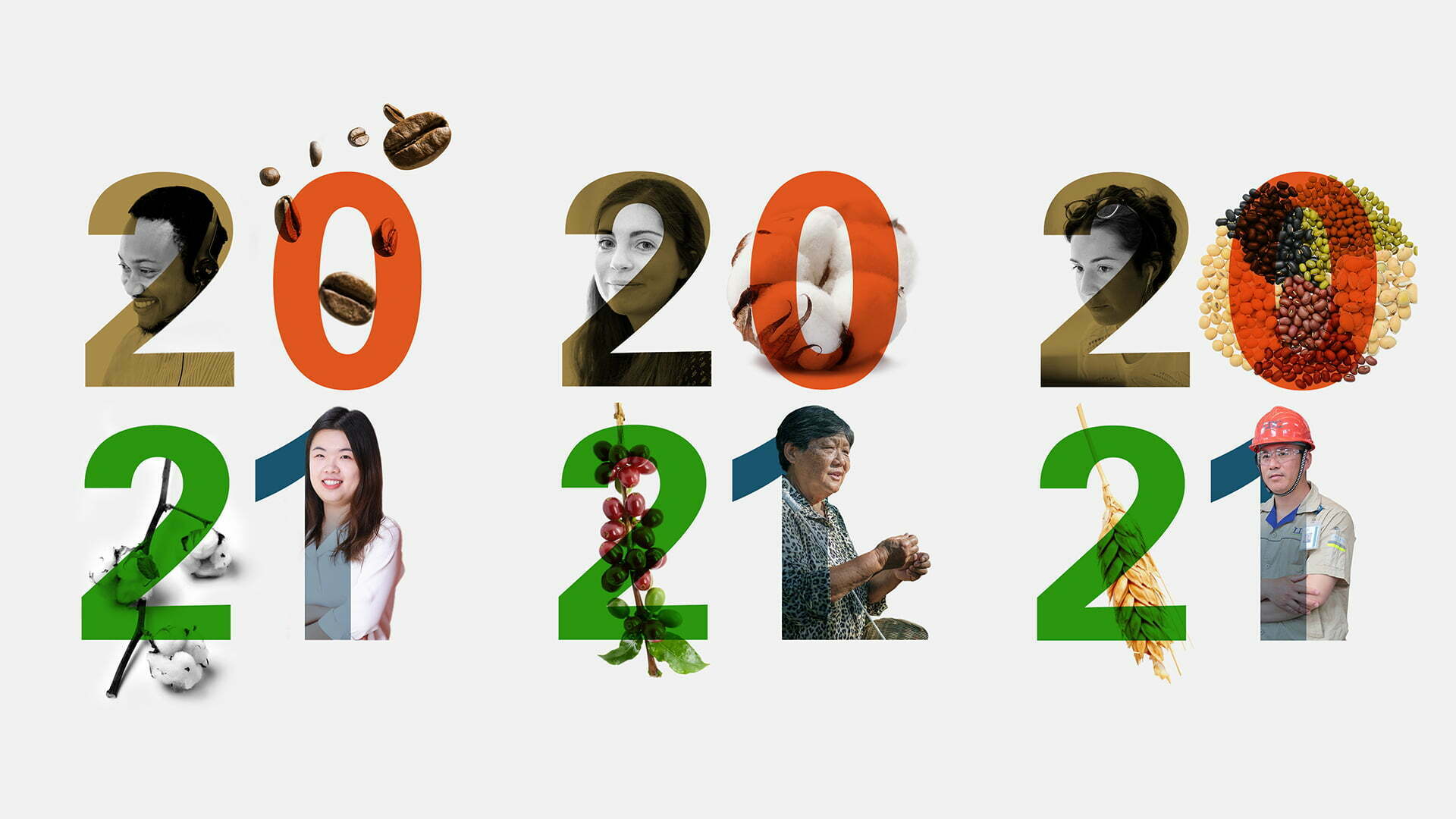 The Solution
Very personal journeys
The vibrant Annual Report microsite invites users to self-identify on arrival and then ushers them into a curated tour of LDC to understand the company's performance over the past year in as much, or as little detail as they require. Alongside animated key financial information are clear messages of the timeless values that have driven LDC's actions for over 170 years.
The Sustainability Report site is a high-impact record of LDC's work to bring its sustainability practices and initiatives to the heart of the company's operations so that they move from something that LDC 'does' to something that that LDC is. In keeping with this determination the site is short on the standard corporate sustainability 'filler' content and is instead packed with 'killer' facts and stats that chart progress made over the last 12 years.
Both sites offer multiple ways of exploring the content quickly and intuitively. Although LDC is a company that harnesses every technological advance it can to improve efficiency, it is still fundamentally built on people and relationships. Both reports reflect the real people that make LDC what it is.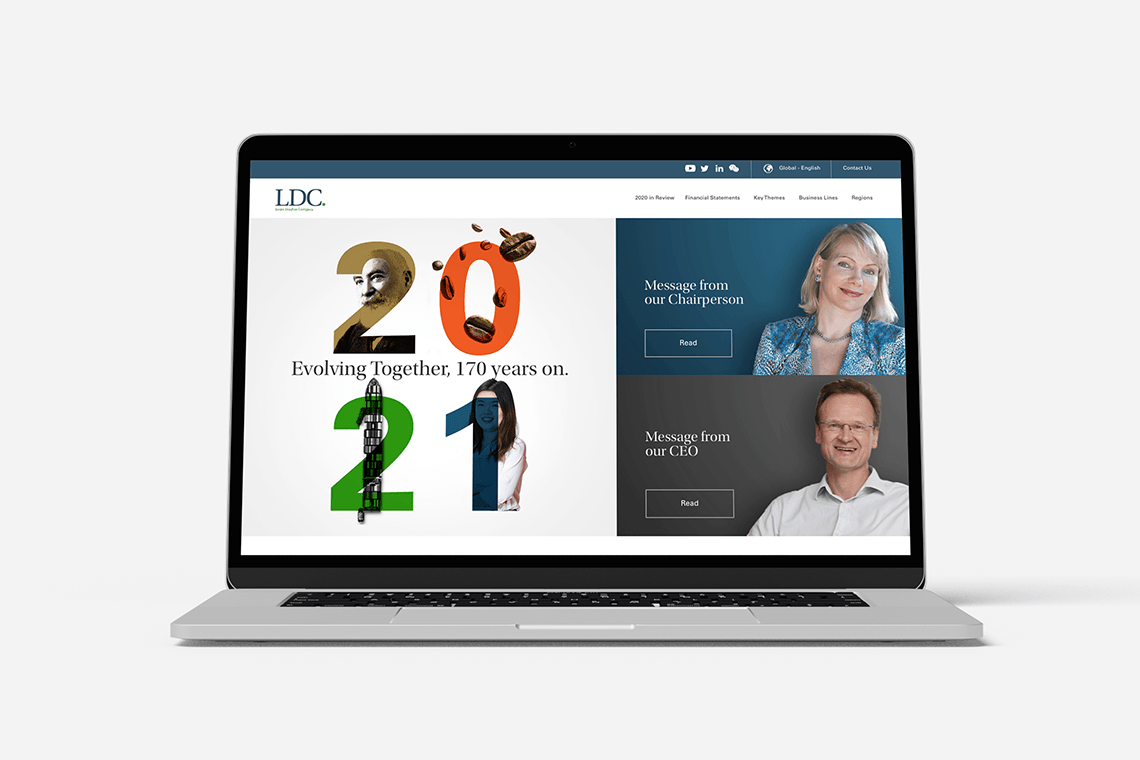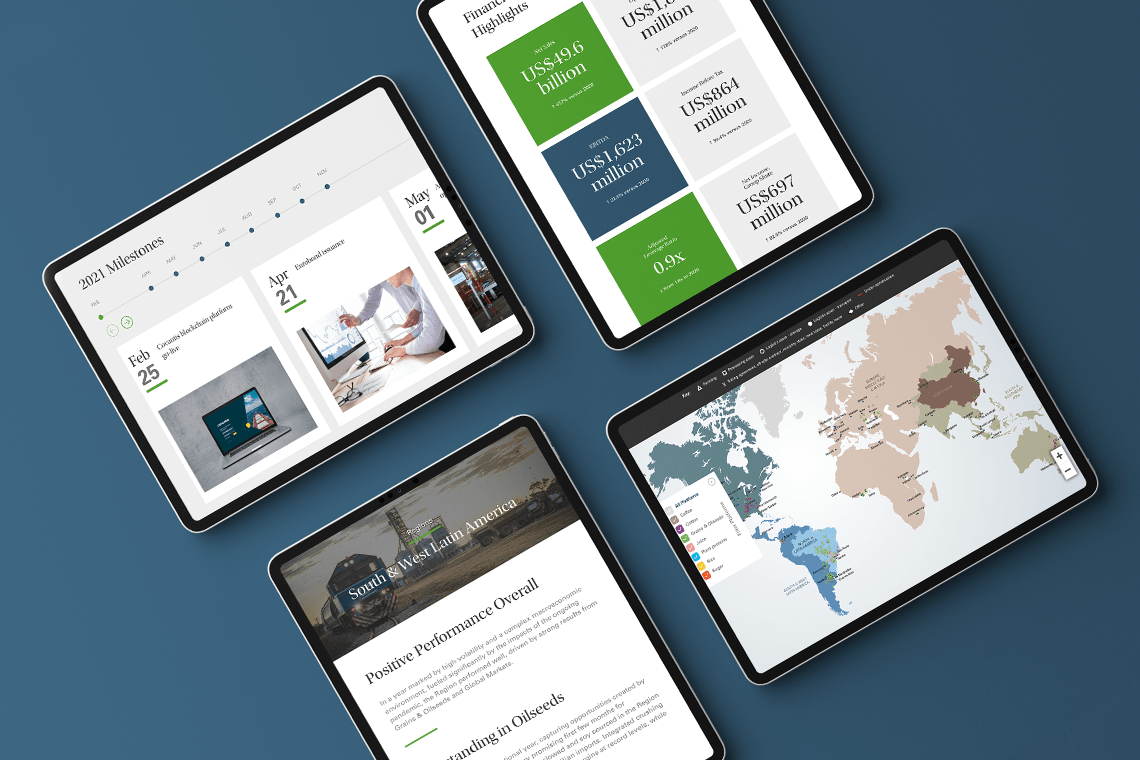 The Impact
Somewhere visitors want to stay
The report microsites have changed how LDC presents its critical corporate information forever. In its first year, the Annual Report attracted over 4,000 unique visitors (as a private company, LDC does not publicise the publication of the report widely) and the Sustainability report received over 3,000. The real proof of the sites' effectiveness, however, is Time on Page, where the average across all corporate sites is around 54 seconds. Even though PDF versions of the reports are available for download on the home page of each site, both reports achieved well over 2m 30s.