Visa Business Solutions
Messaging clarity for business payments and spending technology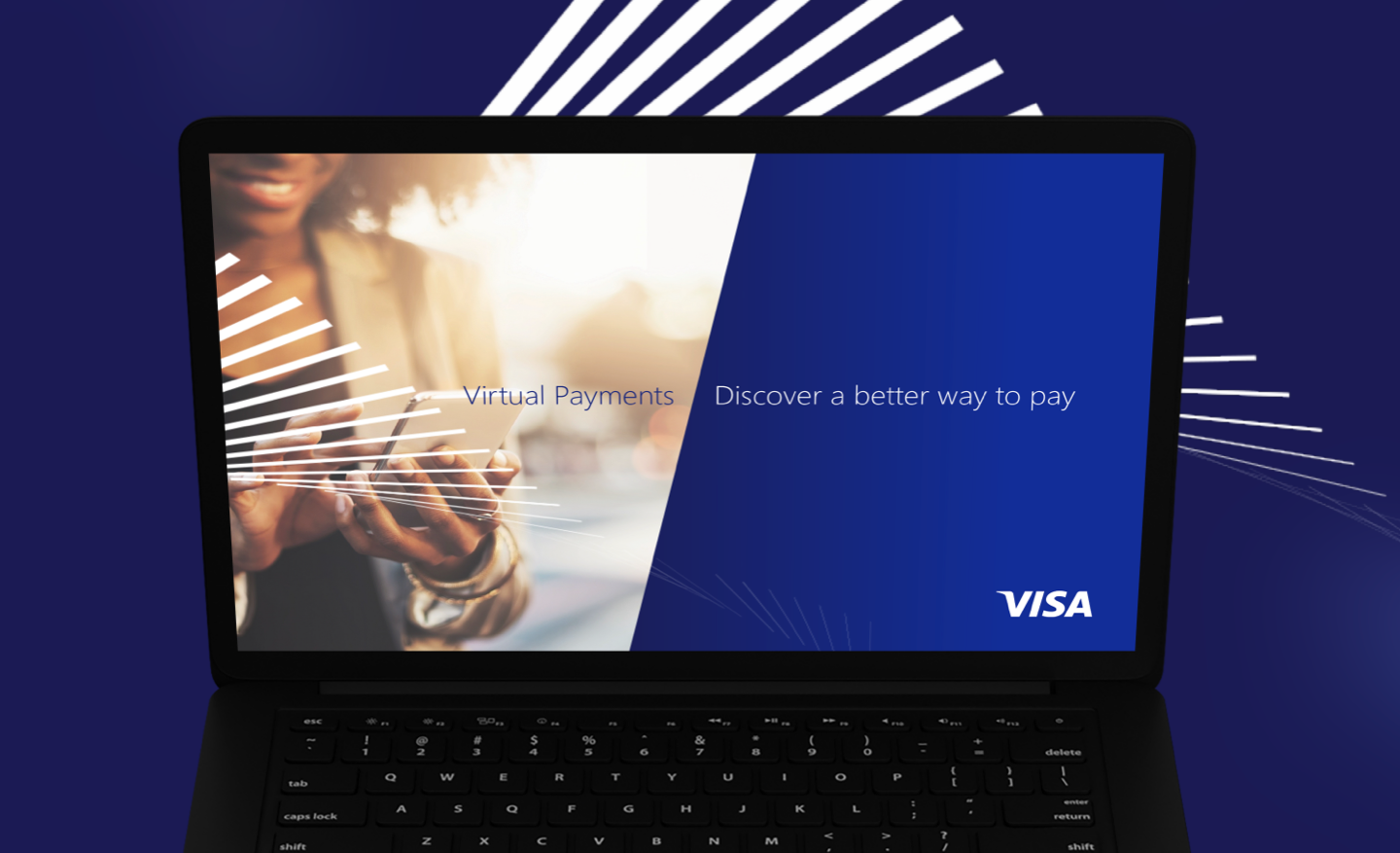 Innovation that's easier to use than explain
Visa's enormous competitive advantage is due, in large part, to its constant innovation. The global payments giant continually renews, refreshes and reinvents the way it executes its mission to facilitate payments for everyone, everywhere. Much of this innovation comes in the form of new technology, which works seamlessly and invisibly for end-users, but often requires a substantial communications effort between the teams who devise and build the tech and those tasked with introducing it to the market.
KEY SERVICES:
– Product positioning
– Messaging
– Branding
– Marketing collateral design
– Presentations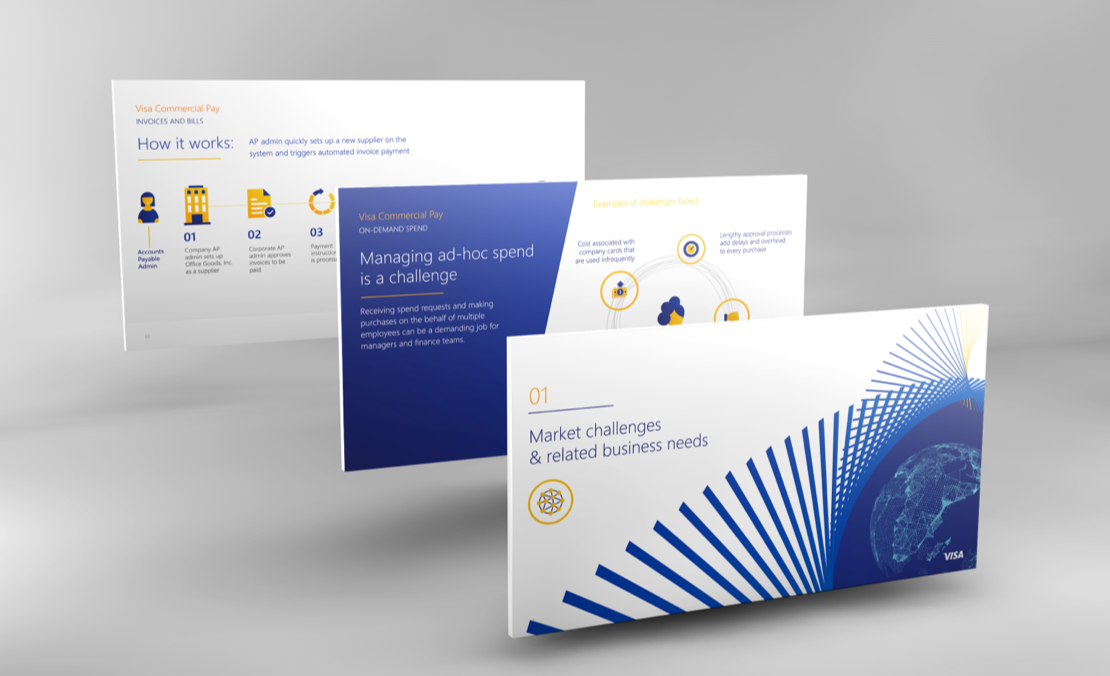 Visa Business Solutions (VBS) is Visa's global B2B arm, which serves tier 1 banks all over the world who need to constantly develop and add value to their card programmes, in order to keep up with customer expectations. Digital transformation in every sector has been super-charged by the adaptations required to continue to do business in the pandemic. This, in turn, has accelerated the appeal of VBS' digital tools, which reduce costs and increase security, visibility and control by providing integrated end-to-end digital payment and spend management tools.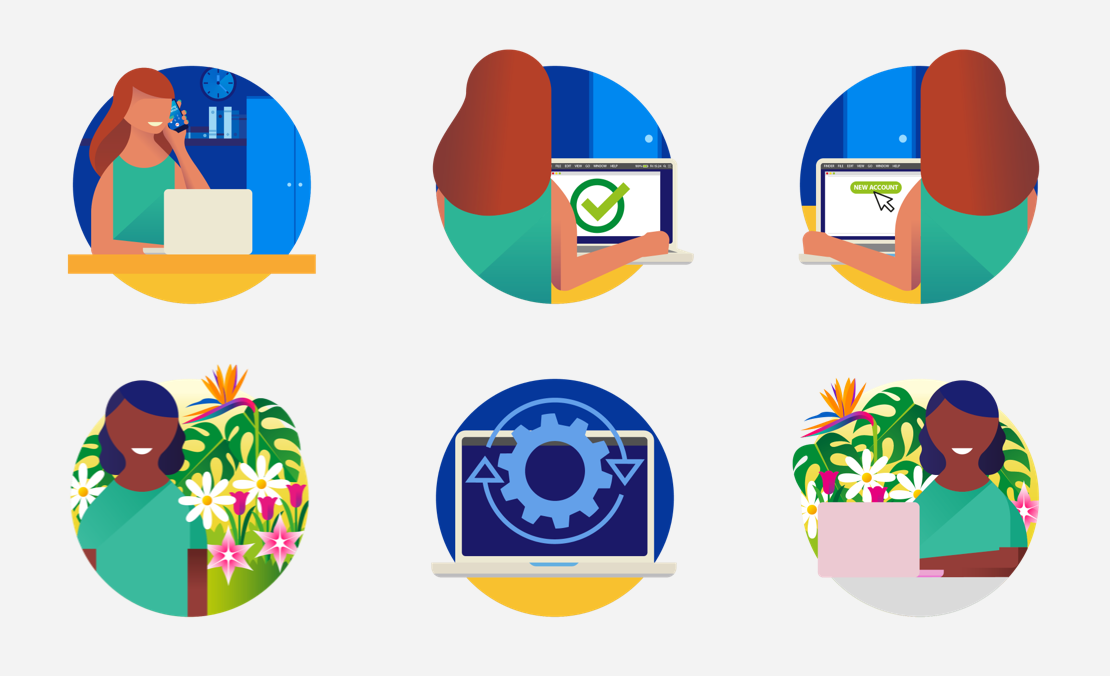 The challenge
V2B2B (Visa-to-bank-to-business)
Visa came to ifour with two products: Visa Virtual Payments (virtual cards and accounts that can be configured for specific one-off or recurring payment transactions) and Visa Spend Clarity (a business spend management platform that increases visibility and control of business expenditure). Both were created as tools for banks to offer to their enterprise and business customers. These are sophisticated technologies with intuitive user-friendly interfaces but, as is often the case with game-changing innovation, they need a captivating message to inspire customers and empower the sales and business development teams.
The existing suite of product information had been developed by different teams throughout different iterations of the technology, meaning that it needed to be streamlined to reflect the core proposition and value-add for today's potential customers. The challenge for ifour was to bring the technology to life, making the features and benefits clear, punchy, and consistent across all communications, so that Visa's sales and business development teams could use the product information to sell into banks, who would then be equipped to propose the product to their business and enterprise customers.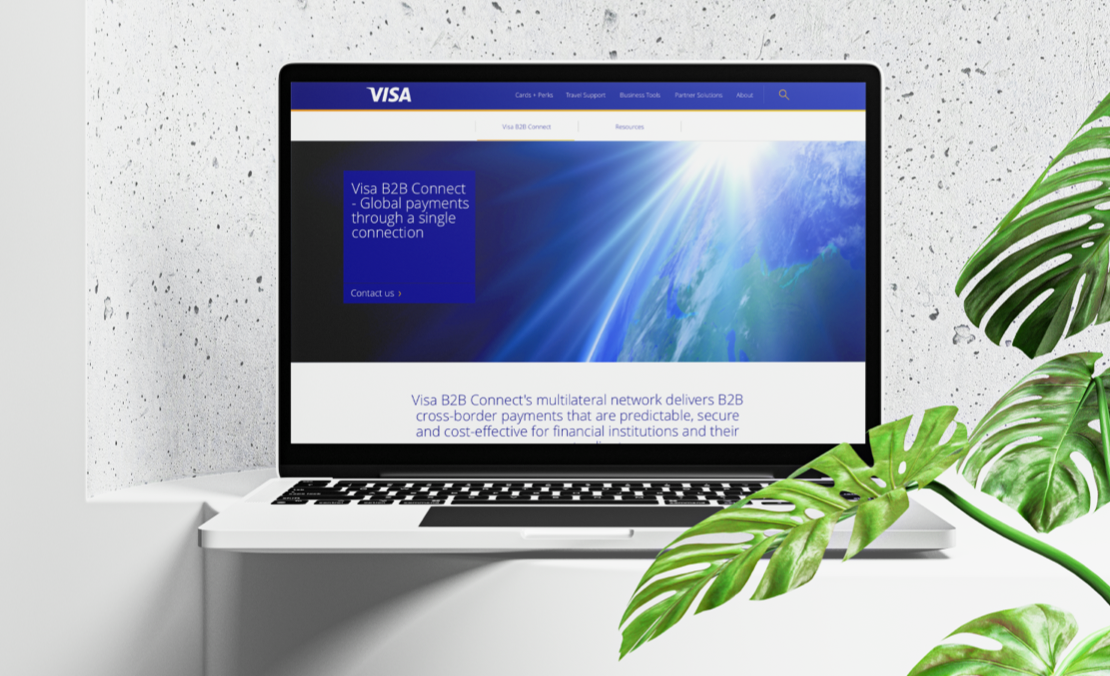 The approach
Building messaging from the ground up
Visa Business Solutions has an impressive, ever-expanding array of products to offer its global banking and business network. We needed to ensure that this complex proposition would 'hang together' well, even with the addition of two new products. This meant we had to start by clearly defining where Visa Virtual Payments and Visa Spend Clarity fitted into the VBS product catalogue, before developing product collateral that worked seamlessly with the brand voice and mission.
For both offerings, we stripped back the product communications and created a messaging framework. We developed brand pyramids, building up from use cases, proof points and messaging pillars, all the way through to positioning statements and taglines. This first-principles approach allowed us to rigour-test the strength of each product's value proposition, in consultation with the VBS product specialists and marketing teams.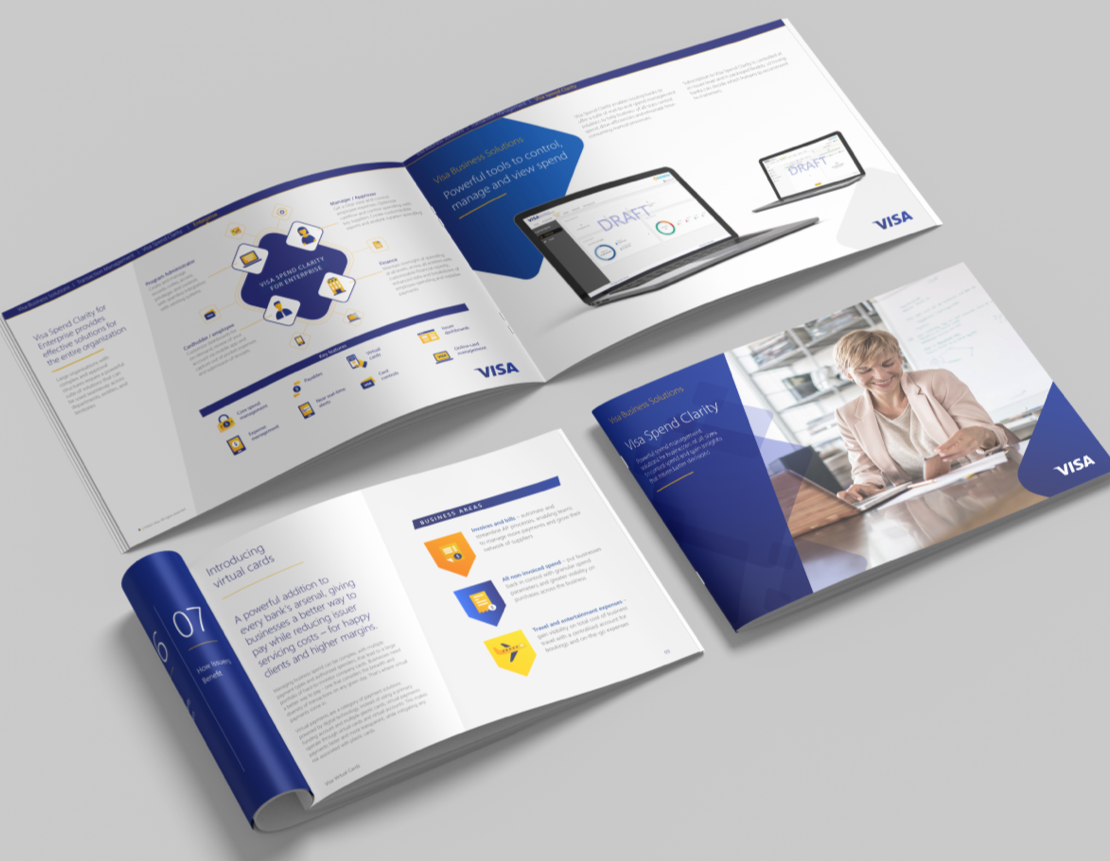 The solution
Crafting a suite of product assets
The framework we developed provided the foundation for the description and promotion of each product to the market. More than just messaging, we designed a visual language for each product, so they both were unmistakably part of the Visa family, but each had its own subtly distinctive identity. This was rolled out into internal and external decks, brochures, one-pagers and 'cheat sheets' to be used as resources for the global sales teams.
Impact
Global adoption
Visa Virtual Payments and Visa Spend Clarity were rolled out in the Spring and Summer of 2021, respectively, and are now integral to Visa's value added offering to banks and financial institutions. Their features have been adopted and added to thousands of banks' card programmes globally.