Roaring success: Double RAR Digital win for website design and mobile
Recommended Agency Register (RAR) is The Drum's service to help brands to choose agencies, based on their ratings. The RAR Digital Awards are voted for by agency's clients' so speak volumes about clients' experience. ifour were voted for 46 times in total by our clients and achieved an average rating of 9.6 out of 10 for our services.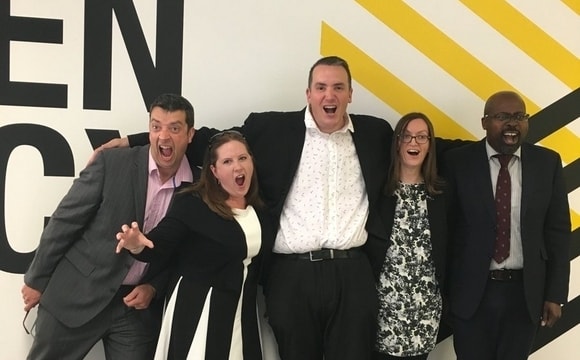 This rating is broken down into categories such as creativity, client service, effectiveness, strategic thinking and value for money. We are thrilled with this high score and we will continue to use this benchmark in future years.
Each year the ratings are downloaded by RAR and analysed to identify which agencies are the highest-rated by their clients for the digital services they provide. These awards are one of a kind in the industry and winning can only be achieved through the high regard of clients, demonstrated by the ratings on recommendedagencies.com.
We had a fantastic time at the RAR Digital Awards ceremony, held in London at the Sheraton Grand, Park Lane. It was a nail-biting night (as always) but we were pleased as punch to pick up not one, but two awards, voted for by our clients.
Website Design Award
Given the huge competition in web design, the growing importance of intuitive user experience and clear calls to action it really was fantastic that we won this award. A real testament to our design and development teams for consistently going above and beyond to ensure our client sites are the very best they can be.
Mobile award
Our second award of the evening was for mobile and yet again this was a wonderful one for us to win. As an agency we have been watching the meteoric rise in mobile use with interest as we always keep tabs on the up and coming trends. The importance of creating a good mobile user experience is now vital, so again, a great recognition to our team for their award winning work.
Once again, thank you to all our clients who took the time out of their busy schedules to go online and give their feedback and testimonials about our work. It's very much appreciated.
Over the last two years, we have won a plethora of awards for our client's websites. If you'd like to chat further about how we can create one you, why not come and visit our design studio in Tunbridge Wells, give us a call 01892 541111 or email us, we'd love to talk.