CACI
Making premium skincare look luxe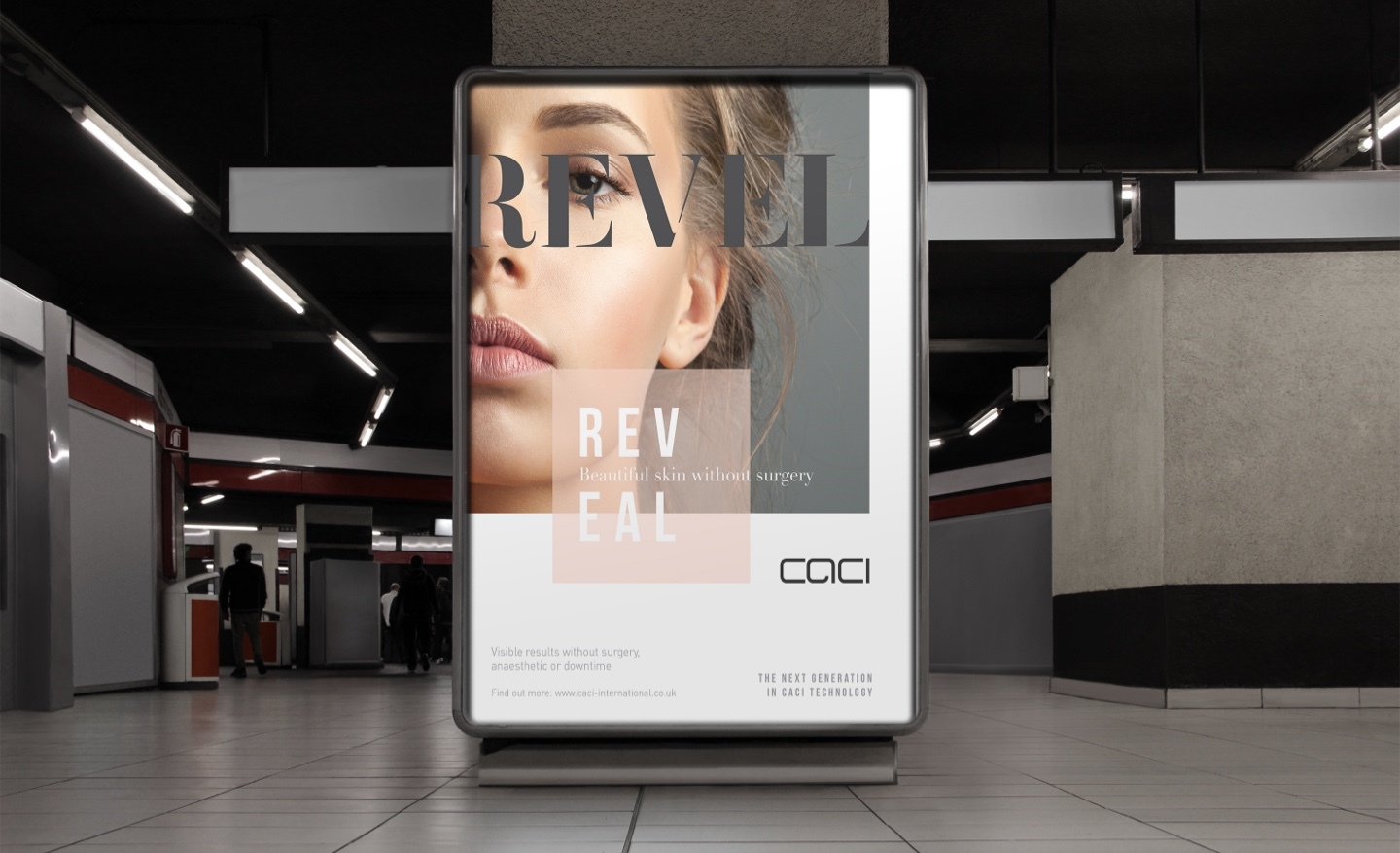 Beauty-tech is in the eye of the beholder
The UK beauty industry is worth over £27bn per year. As with other sectors, there is consumer pressure for both more natural products, treatments and solutions and for the application of technology to deliver new and exciting ideas. For skin-related treatments, these two strands have come together with microcurrent beauty therapies. This variety of non-surgical treatment, which uses low level electrical currents to stimulate and tone facial and neck muscles and boost the production of collagen, has steadily grown in popularity over the last 30 years. CACI has been the market leader for all that time.
CACI provides its multi-treatment devices to over 6,000 salons, health clubs and spas in the UK and a growing number of international salons, with CACI treatments regularly featuring in National Press and lifestyle magazines.
CACI approached ifour to fully update their brand identity and renew its proposition, which was being increasingly challenged by newer market entrants whose identities, although polished, did not have the track record and clinical rigour that CACI had developed since its inception in 1992.
KEY SERVICES:
– Brand Audit
– Brand Strategy
– Print Design
– Brand Guidelines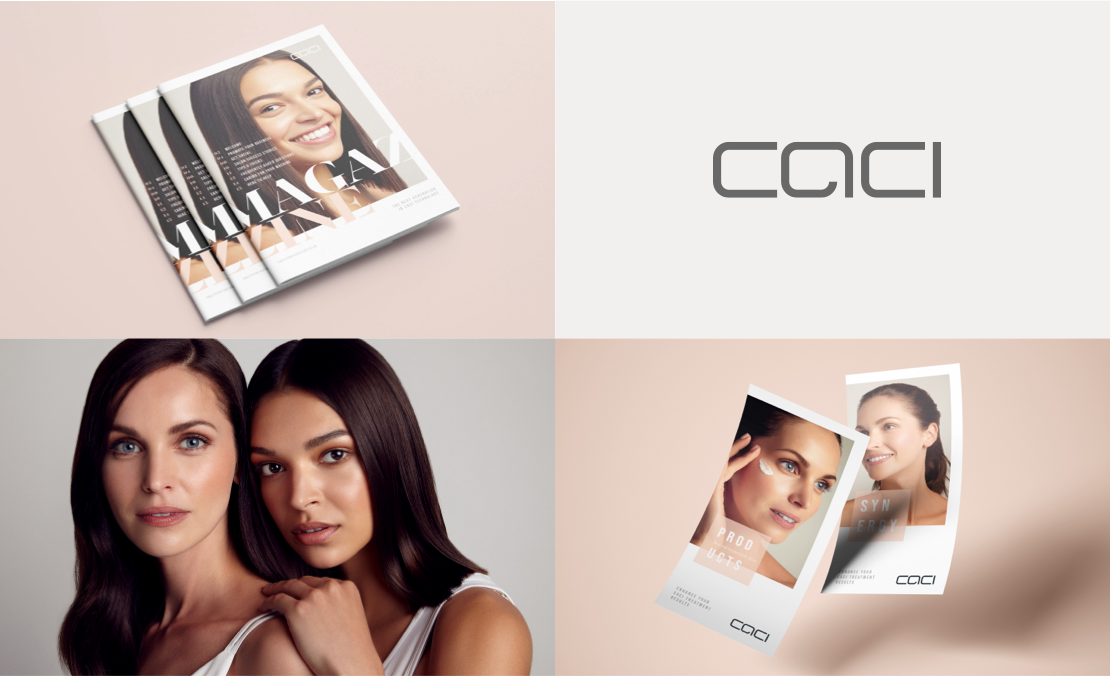 The challenge
Tightening up the generation gap
CACI wanted the brand to resonate with their core audience of women over 40, as well as younger female and male audiences. To do this, the new brand identity needed to balance the anti-ageing message with a more general positioning as a natural and highly effective beauty treatment for all. Put simply, the task was to develop aspirational branding that would appeal simultaneously to mothers and their adult daughters (and sons).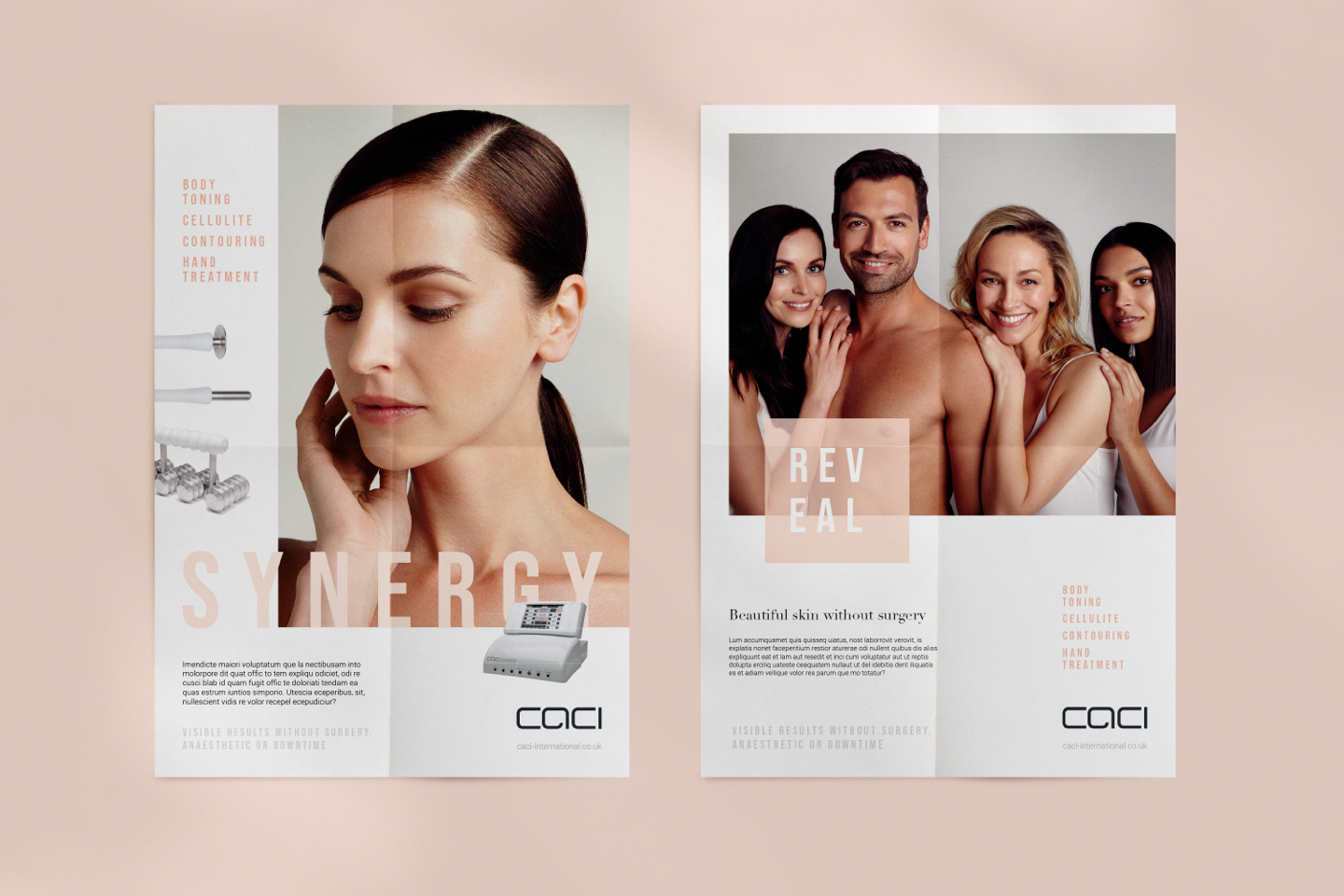 "
You know you have scored a hit when even the competition compliments you! At two recent international trade events, some of our closest competitors made their way over to us to grudgingly admire the new branding.
Dean Nathanson, CACI Managing Director
The approach
Rejuvenating the brand message
Discussions with stakeholders – salon owners who bought CACI machines, therapists, sales executives and customers – inspired the central tenets of the new brand messaging: results-driven, scientific and premium. These tenets were key to reflecting CACI's position as a market leader, but they needed to be communicated in a way that would resonate with the new, broader target audience. It was imperative that the imagery we used in the brand identity was believable, while still being aspirational and inclusive; this made casting the right models critical to ensure the photography supported the core messages of premium treatments that deliver results, based on proven science.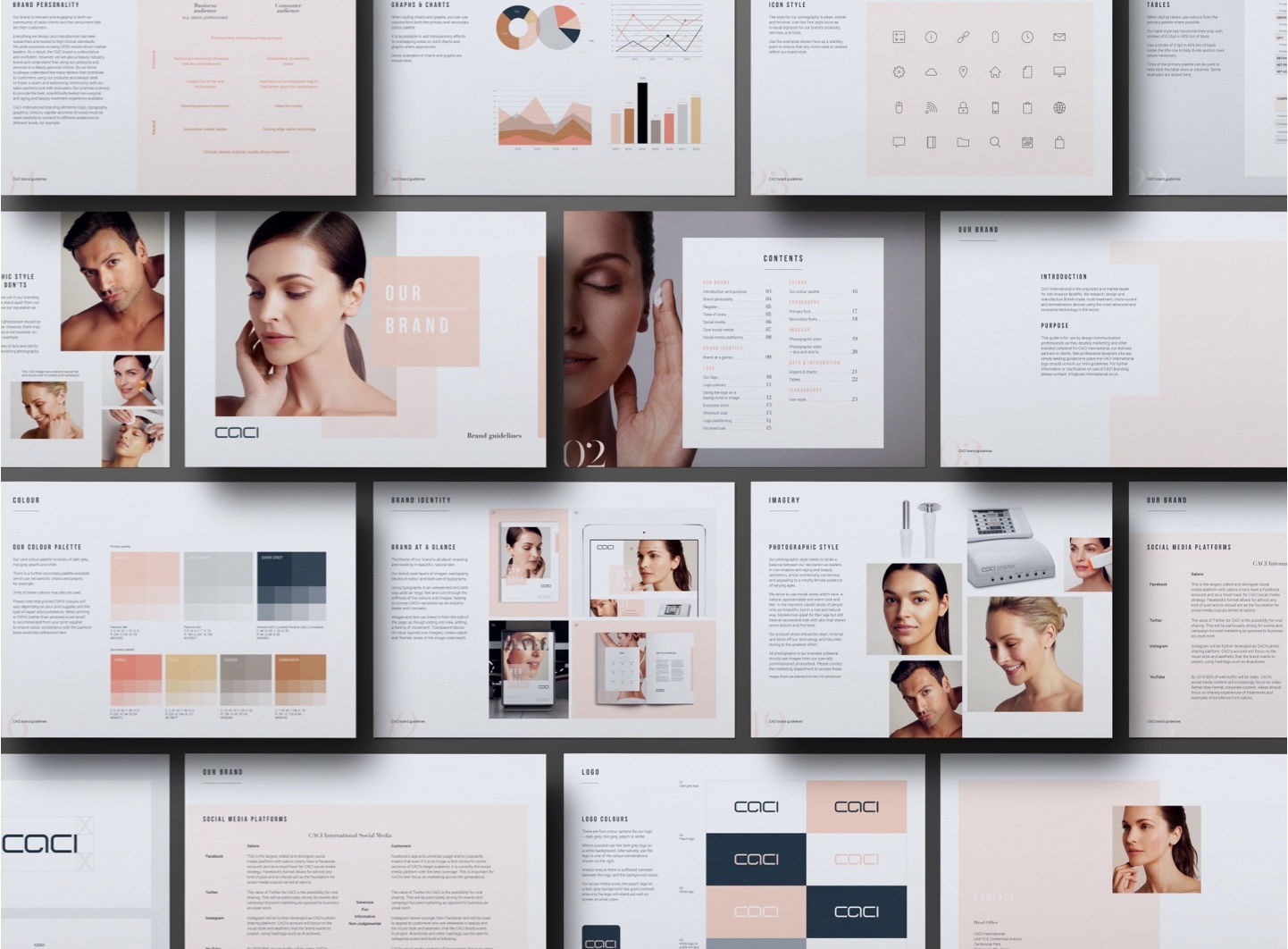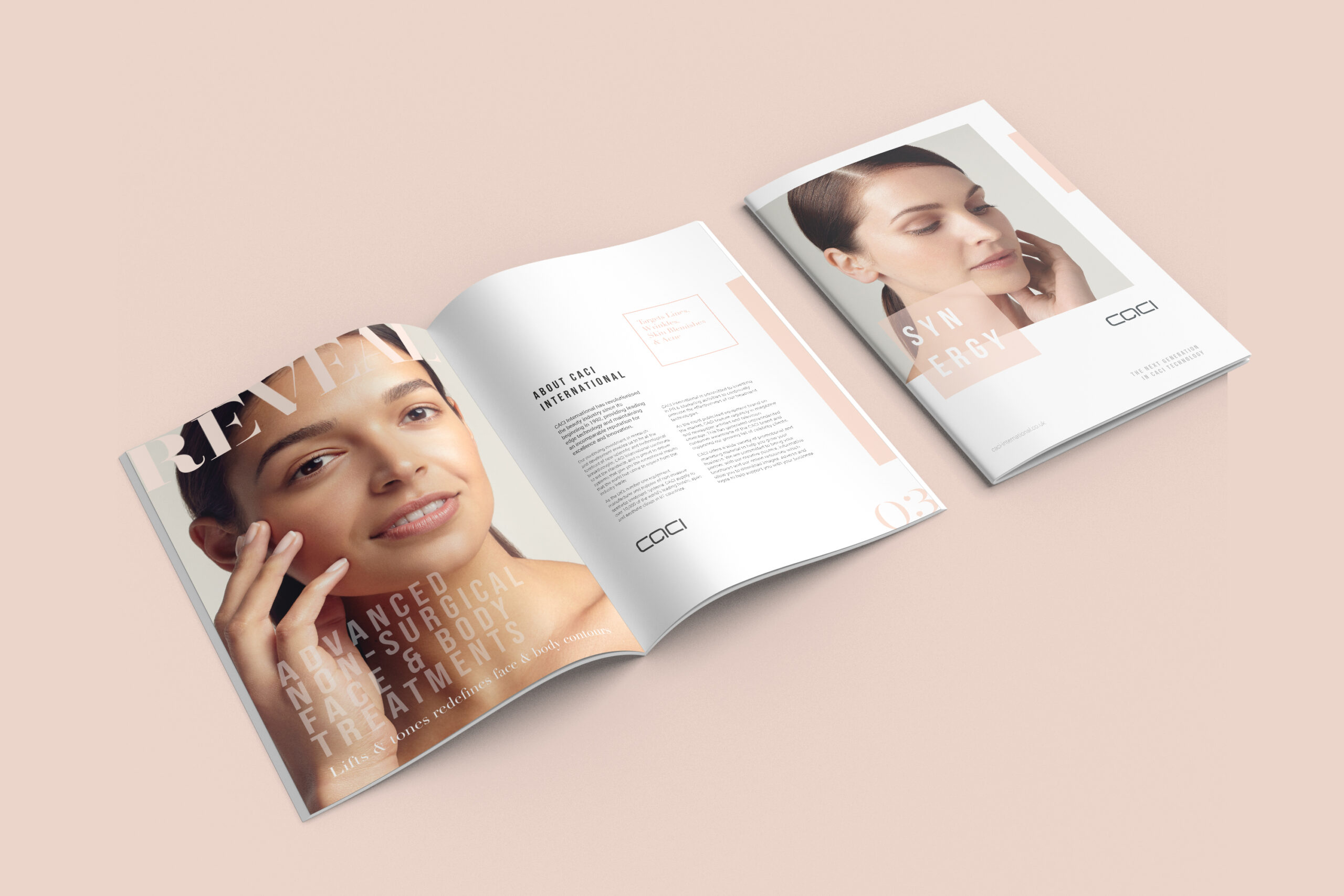 The solution
Revealing an aligned position and aspirational brand appeal
The new CACI brand combines a sense of heritage and legacy (it is arguably the original microcurrent beauty therapy brand,) with a feeling of non-stop innovation. Its intergenerational appeal comes from its projection of quiet confidence and natural beauty. We also created clear, comprehensive brand guidelines that ensure clients, distributors and suppliers get the updated CACI identity right, every time.
"
Since rebranding in February we have noticed a significant increase in our new business lead enquiries through our trade show exhibitions, trade advertising and new branding literature.
Niki Bassil, CACI Marketing Manager