Deliverect
Setting up restaurants for success
Supporting existing and potential customers
Deliverect makes managing delivery platforms simple for restaurants, takeaways and ghost kitchen brands, bringing orders right into their existing POS systems.
But more than making online orders easy to handle, Deliverect also supports food venues by minimising other admin associated with expanding their offer online, such as updating menus across platforms, offering greater insights to users and has a finger on the pulse when it comes to the challenges facing the sector.
With issues in the food industry, such as staff shortages impacting the front of house and kitchen teams, Deliverect felt the new year was an ideal time to support both existing and potential customers as they geared up for another year of hungry diners.
KEY SERVICES:
– Campaign Strategy
– Social media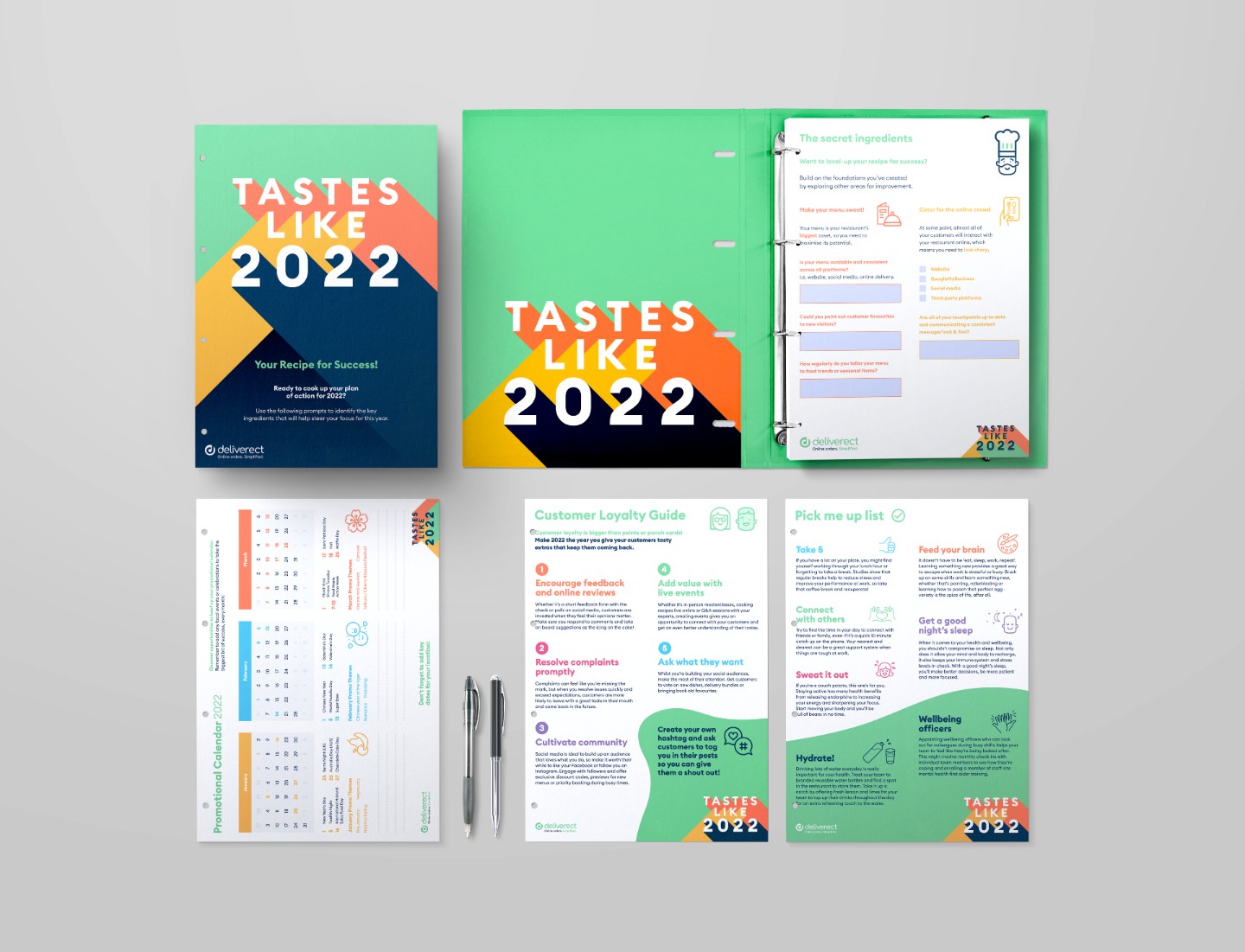 The challenge
An extra help(ing) for food industry workers
Beyond reaching decision-makers, Deliverect were keen to build brand awareness across the whole restaurant, so activity needed to be visible within the broader context of businesses.
Within the food industry, the workforce tends to be quite mobile, so raising the visibility of the Deliverect brand and the solutions it offers to all staff would help increase word of mouth recommendations and brand awareness. But due to the nature of the work, emails tend to reach select team members only. The activity needed to touch everyone within an establishment. It also needed to improve each team's everyday work to demonstrate the value added by Deliverect.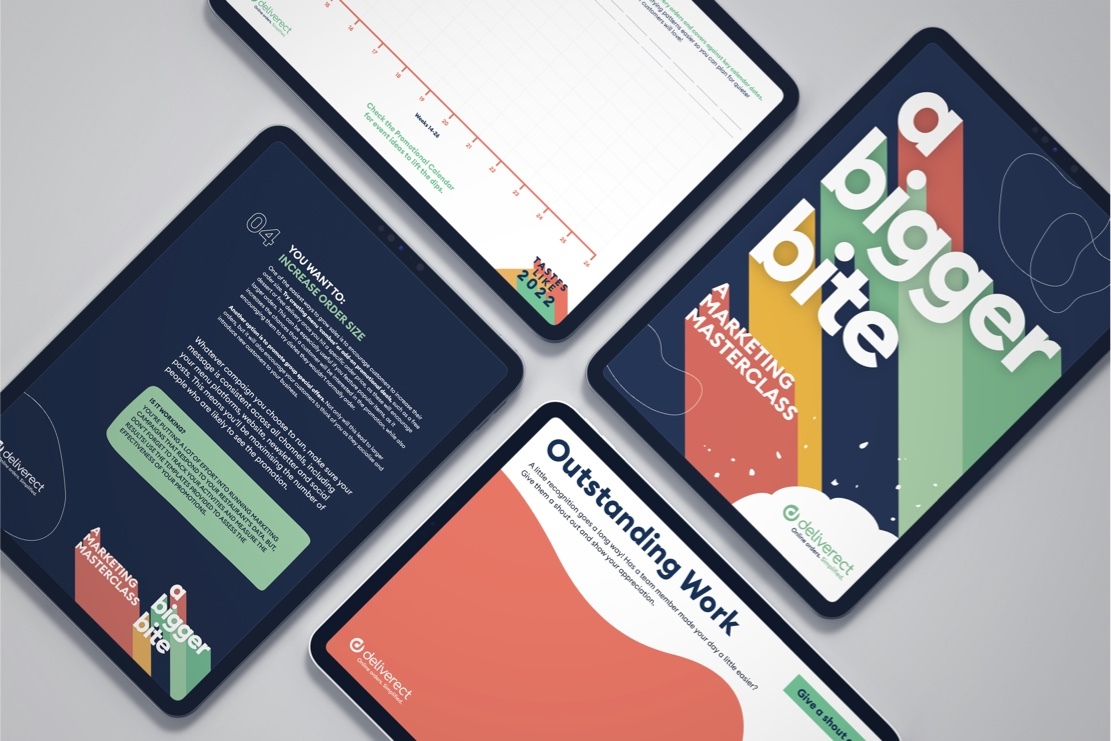 The approach
Something tasty for all
Well-being and planning felt like an authentic, timely route to pursue. Ensuring relevance to current concerns would reach owners and benefit the greater teams, helping to align awareness of the plans for the year ahead and improve internal culture and communications.
Focusing on a toolkit offered something for everyone. Offering a selection of tools to help plan promotions and improve customer loyalty supports restaurant management as they prep for the year ahead. In addition, well-being tools such as internal recognition boards and a well-being checklist engage the entire team, making everyone feel included and considered.
The Solution
The recipe for success
Structured worksheets that simplify planning and assets that support the whole team.
We designed worksheets and posters for digital or physical use, with fun visuals and eye-catching typography. The copy used familiar cooking terminology to draw parallels between planning and marketing kitchen prep in a playful way. The activity planner used Deliverects brand colours with clean layouts to make it straightforward to map previous activity and align it with upcoming promotions. A quick one-page guide on customer loyalty and a well-being checklist make information easy to digest. The bold shout-out posters for back-of-house encourage recognition between team members. The supporting campaign highlighted different facets of the tool kit across both a series of emails and social media posts to invite downloads from customers, new and old.