LDC World Food Day
Being part of something bigger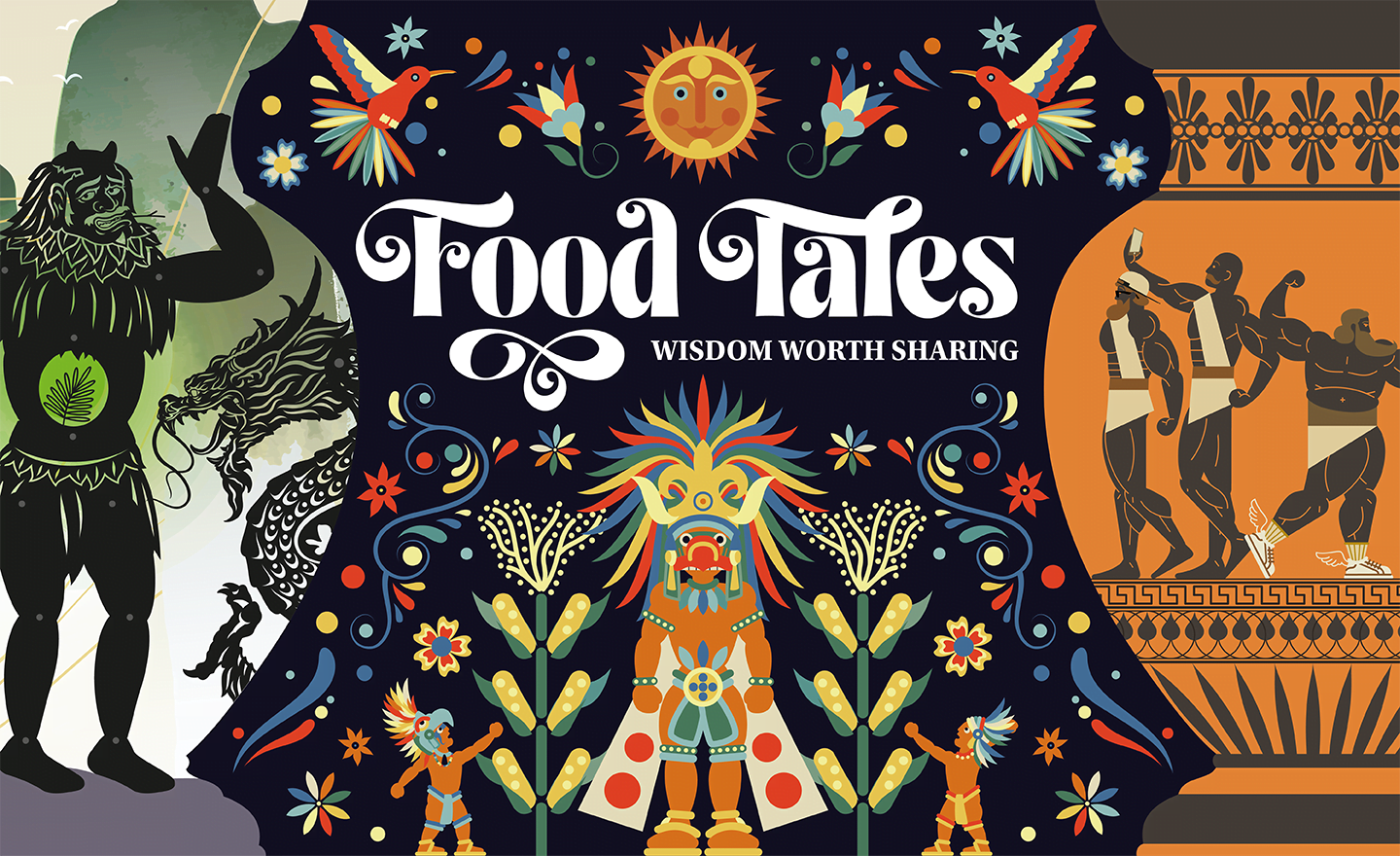 Leave NO ONE Behind
The United Nations' Food and Agriculture Organisation (FAO) is the UN's agency charged with promoting food security and defeating world hunger. Every year, in October, the FAO commemorates the anniversary of its foundation with a themed World Food Day.

As one of the major global agribusinesses whose mission is to constantly put sustainability and fairness at the heart of everything it does, LDC has long supported and celebrated World Food Day. LDC commissioned ifour to produce engaging, shareable content for World Food Day 2022, in line with the theme, Leave NO ONE Behind. The LDC team wanted the content to be shared as part of a mini-campaign in the run-up to, during and after World Food Day on 16 October.
KEY SERVICES:
– Strategy
– Copywriting
– Illustration
– Animation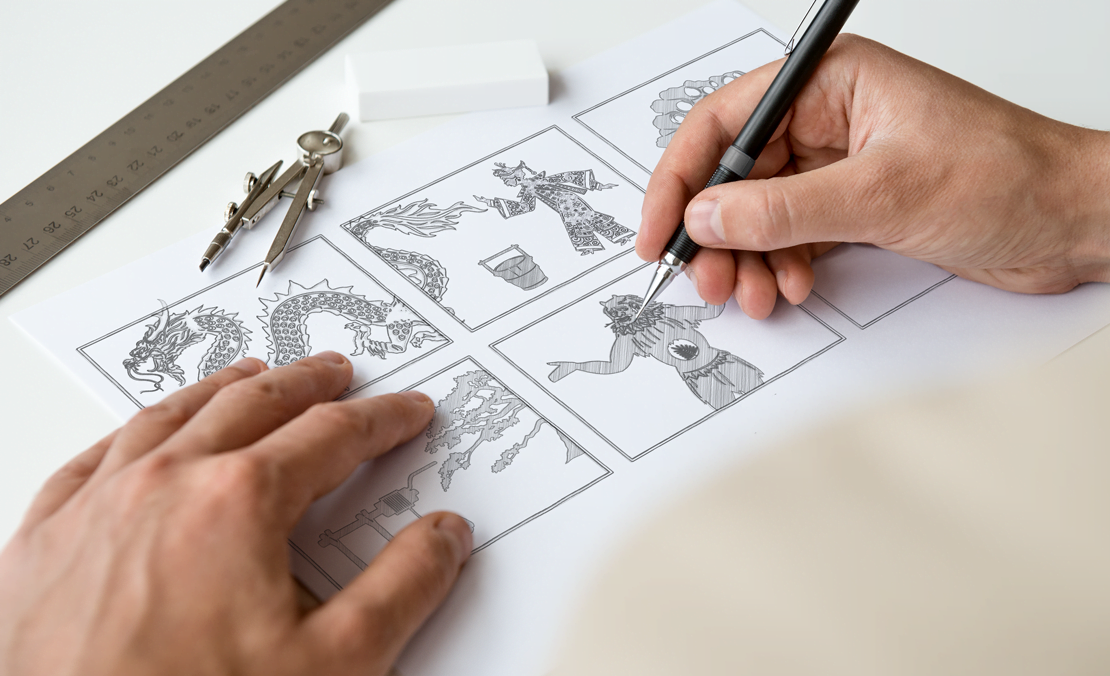 The challenge
Making a meaningful contribution.
World Food Day's celebrations are heavily directed towards an international youth audience and there is a strong emphasis on interpreting the theme in an educational way. LDC wanted to embrace this mindset and provided us with a brief to use timeless stories or fairytales to bring the Day's theme to life and raise awareness with a wide and varied international audience.

For LDC, World Food Day is not primarily about marketing or raising brand awareness. Instead, it is viewed as an opportunity to use its platform to affirm its commitment to helping provide sustenance for a growing global population and highlighting the FAO's mission. The wider the engagement in its channels, the greater exposure for the World Food Day initiative to an audience that may not typically encounter it.

The challenge was to seize this opportunity to deliver content that met the unique and original brief but still also authentically felt like it was using LDC's voice.
The Approach
Exploring different traditions.
LDC is a global company but one whose original roots are European. Instead of using Western fairytales as source material, we researched classic folktales relating to food from all over the world. Our goal was to find stories whose timeless themes would speak to an audience about issues today. We wanted to bring new stories to every audience and so chose three tales from different continents that celebrated different cultural traditions. Each story has a moral that is at once childishly simple and incredibly profound; thought-provoking and universally relevant.

The Strategy team researched a long list of possible stories to be whittled down to three tales that represented the Leave NO ONE Behind theme.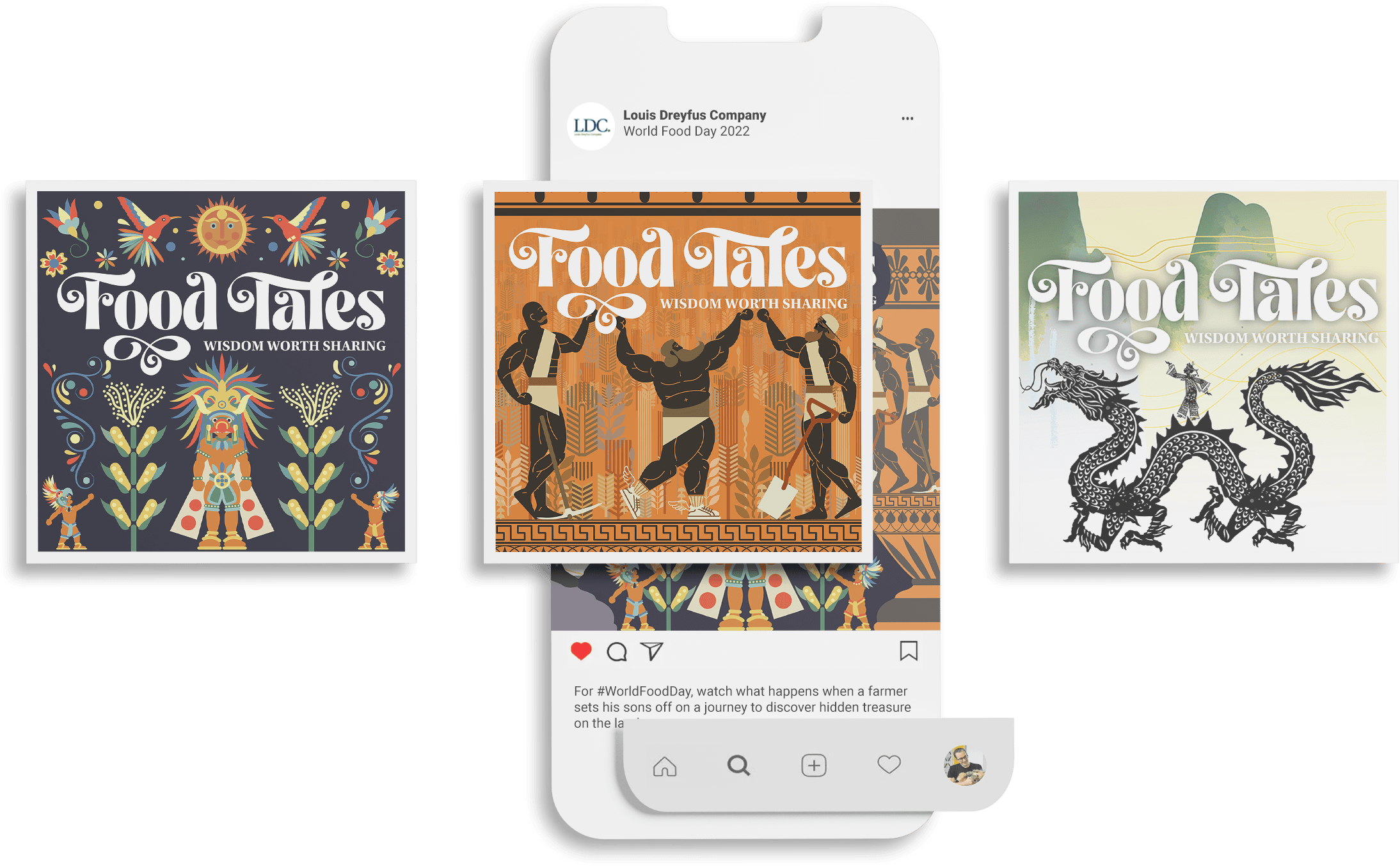 The Solution
Heartfelt animations showing the wisdom of food.
The three stories finally chosen by the LDC team were:

1. The Divine Farmer, a Chinese folktale
2. The Legend of Maize from Central America
3. The Farmer and His Sons, one of Aesop's Fables

As soon as they had been selected by the LDC team, our designers, illustrators and animators got to work recreating a powerful aesthetic and eye-popping visuals for each story as an homage to the artistic traditions of the stories' cultures.

Each story was created as both a short video and a combined, collectable colourbook PDF and printed booklet. The Strategy team developed a short, punchy, campaign strategy to ensure maximum exposure and reach in the days leading up to 16 October's celebration among LDC's target audiences: producers, investors, customers, partners, NGOs and the general public who may not know much about the company.
Impact
CTR uplift from 2020 on LinkedIn