Mambu
Transforming a flagship summit into a unique remote event
Projecting a powerful, global brand
In a little over a decade, Mambu has become a truly global business. As the leading cloud banking platform, it boasts over 200 banking and financial clients in more than 65 countries and an ecosystem made up of hundreds of technology and business consultant partners.
Agility is a fundamental part of Mambu's identity and the brand is constantly evolving. Projecting an identity powerfully and consistently is a complex undertaking when you are working with teams and partners all over the world, all needing to use the brand in slightly differing operating environments. How do you manage complexity simply? Mambu has a reputation for hosting impressive industry events. It was looking for a way to continue doing this during the travel-constrained times of the pandemic but also to enable its regional teams to quickly and accurately replicate events locally to beat the travel bans and work with a higher degree of independence.
KEY SERVICES:
– Branding
– Strategy
– Website Design
– Set Design
– Video Design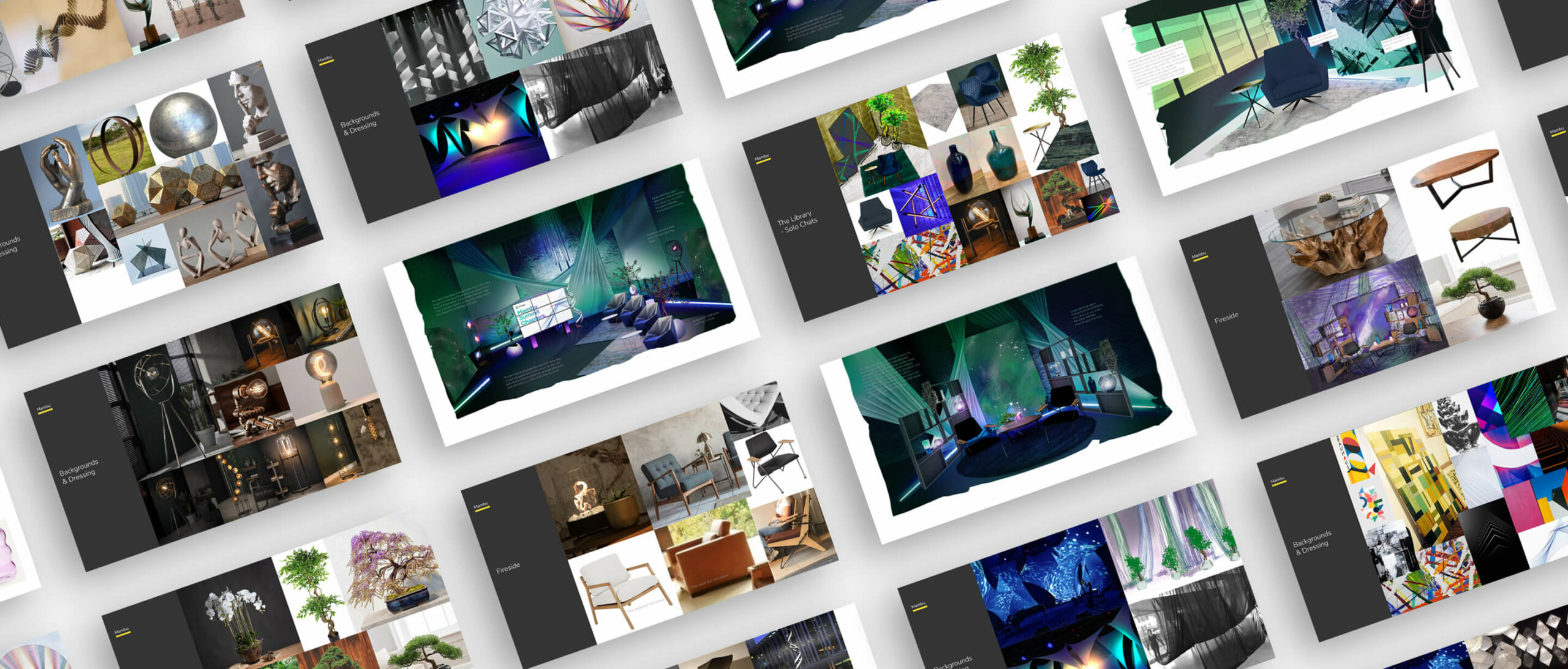 The challenge
Transforming the virtual into vibrant
As Mambu's corporate creative agency, that already oversees the gentle evolution of the global brand, ifour was tasked with the development of branded identities for flagship internal and external events. We wanted to convey the playful sophistication of the Mambu brand in a way that could be easily and faultlessly replicated by regional teams working by themselves or with local agencies.
Mambu Summit is an annual marquee event in Mambu's calendar. Attended by clients, partners, employees, analysts, investors and other stakeholders, Mambu Summit is the place to discuss Big Ideas and announce public agendas for the organisation. Summit is a shining star in the 'Mambuverse' that gets noticed. As was so often the case during 2021, the main challenge was generating the same wow factor with a remote event.
Highlights of previous summits created a space where industry players could gather together to share insights and experiences. Mambu wanted to create a remote event that captured the spirit of previous in-person events where attendees could share stories, successes and ideas, but this time through high-quality pre-recorded sessions.
With 2021's crowded virtual event market, the Mambu Summit needed a distinctive identity to both stand out from the crowd and strike a markedly different note from the day-to-day Mambu communications, both internally and externally.
Along with an event identity that would bring attendees flocking to the virtual event, Mambu asked ifour to design the set of the studio in Amsterdam to serve as the hub for the different Summit sessions with introductions and links to remote speakers. Mambu was determined the experience should be immersive, exciting and temporarily lift attendees out of their lockdown low.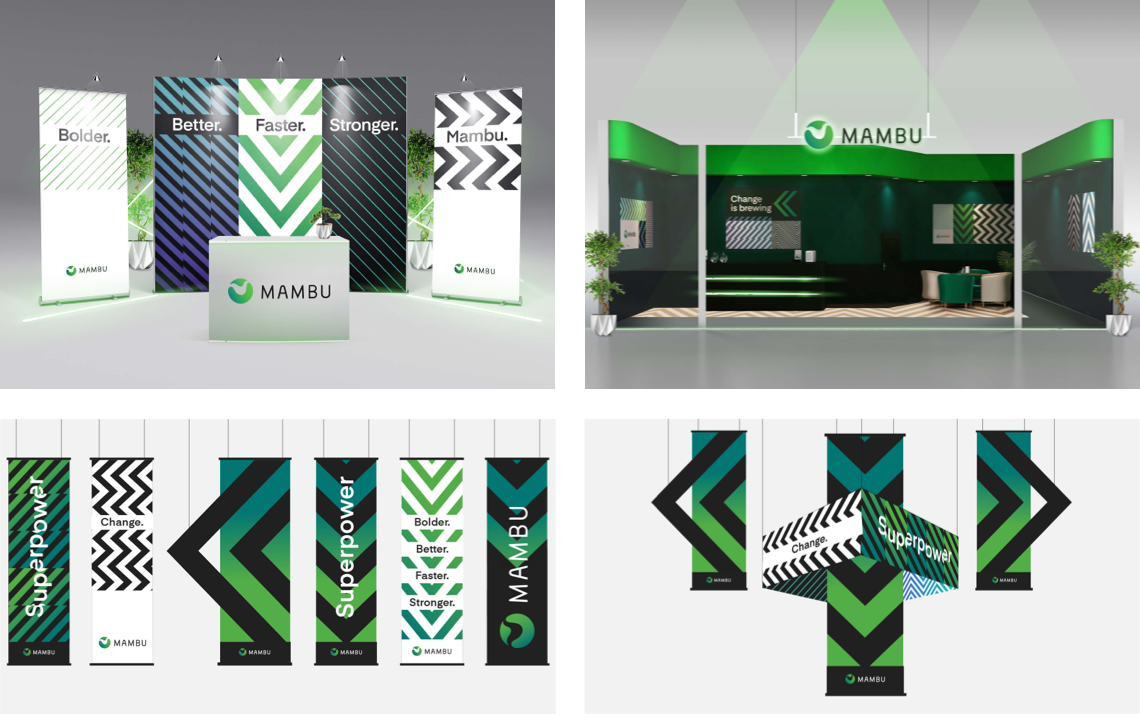 The Approach
Rigour testing the route from every viewpoint
Like campaigns, events give brands freedom to move away from business as usual branding and marketing to focus on converting the specific message they are communicating. However, to maximise value to the mother brand, this needs to be finely judged, telling audiences that they are engaging with something new and different that it ties cohesively to the brand's central proposition; it has to look and feel like different and consistent at the same time – like a best friend in an amazing costume: they look transformed but are still instantly recognisable.
Focusing on the whole user journey, we created a sub-brand that whilst completely new, immediately felt like part of the Mambu parent brand experience. It was designed to be easily applied across a range of touch points. From initial announcements and emails, through to the set design and graphics for the event itself, creating an all-encompassing sub brand was required to ensure an inspirational experience.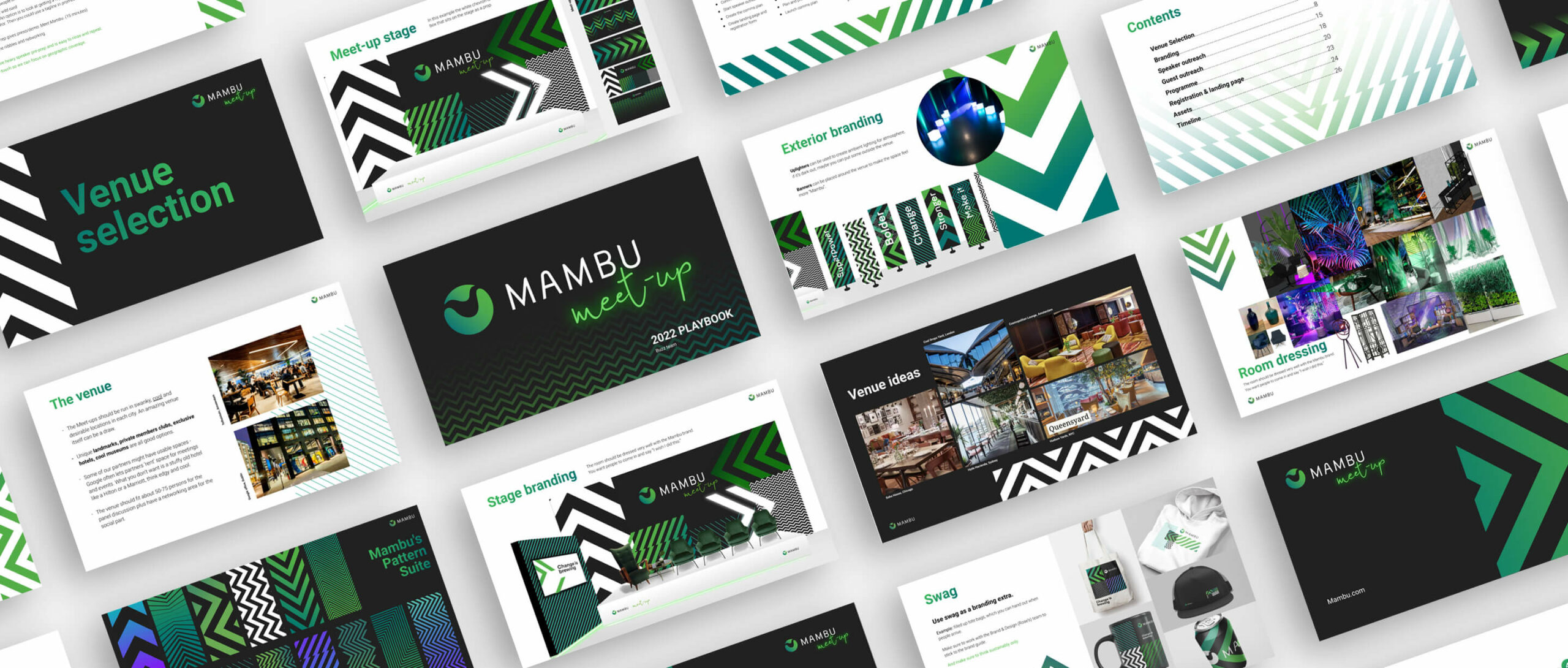 The Solution
Virtual events with real impact
Working with the same colour palette for onscreen visuals and the studio set design continued the impactful story of the promotional assets across every episode of the Summit Chapters. Bold, bespoke artwork canvases and a set featuring angular furniture, drapery and plants gave the event agency, DDG The Netherlands, a clear vision to execute. The end result was a successful event and a series of sessions that now live on-demand on the website, continuing to share insights and innovations.
Mambu was determined to give its people the ability to recreate the Summit and other key events, so we also created a series of guides that would allow regional teams to perfectly replicate the experience in as much detail as they needed. Easy-to-follow guides were created and distributed to regional marketing teams and their agencies to ensure a consistent, high-quality global house style.
The Impact
– A stellar 800+ registrations.
– In the top 10 most visited pages of Mambu landing pages for 2021.
– A truly global event with 44% of attendees from EMEA, 40% from APAC and the rest spread over the US and Latin America.
"
ifour made our vision of our first digital flagship event come to life. They were there every step of the way from conceptualisation right up to when the event went live, creating a stunning set design and screen graphics.
Ioana Grapa, Global Events Lead